" How to Make Custom Ringtones for Your Iphone (pics Included& "
DO NOT TRY THIS AT HOME : Text files and message bases are for INFORMATIONAL PURPOSES ONLY. Do not undertake any project based upon any information obtained from this or any other web site.We are not responsible for, nor do we assume any liability for, damages resulting from the use of any information on this site.
I'll be teaching you how to put custom, free ringtones onto your iPhone, for those who do not know how. Forgive me if there's already an egg on this, but I searched and didn't find one. K, so here it goes.
You will need:
An iPhone
A sync cable
iTunes
A music editing program (I use Audacity)
NOTE: You can only use about 30 seconds of a song. I usually use 28-29 seconds just to be safe. It really depends on size, but 30 seconds is the general time.
Instructions:
Step 1
Go download
Audacity
and
iTunes
if you don't already have them. They're both free and it takes about 5 minutes to get them both up and ready. You should already have iTunes if you have an iPhone, obviously.
Step 2
Go into your iTunes preferences and select the things I have selected: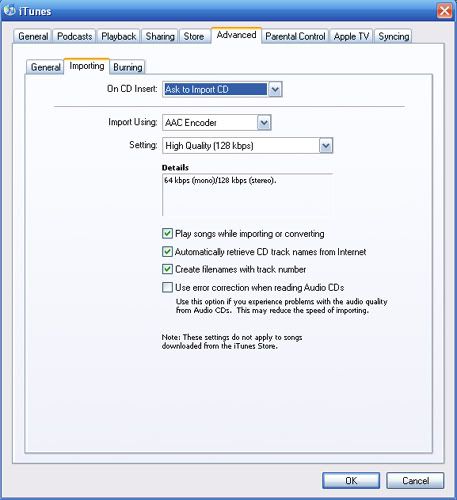 I'm pretty sure it's just the "Import Using" that is important.
Step 3
Open up Audacity and hit File > Open and then locate your .mp3. It's not to hard to figure out how to do so. It's mostly just selecting around whatever part you want and deleting that selection. If you want it to fade out slightly at the end, just select from when you want the fade to begin and end, and hit Effect > Fade Out.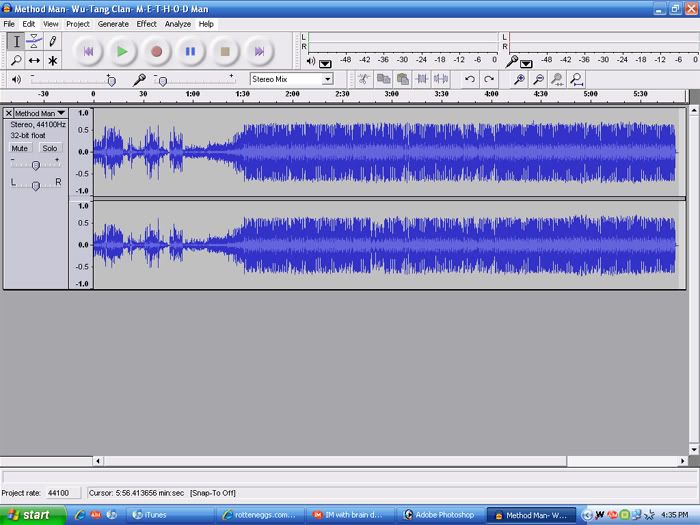 This is what it looked like after I cut it down.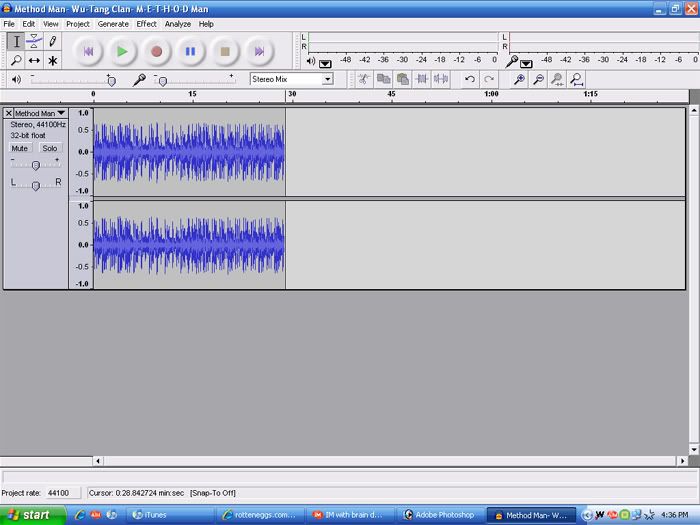 Now go to File > Export As MP3 and save it as
"your song name" ringtone
just so its easier to recognize in iTunes.
Step 4
Open up your iTunes and hit File > Add File to Library. Find your song and add it in. Select the song in iTunes and right-click it and select "Convert Selection to AAC".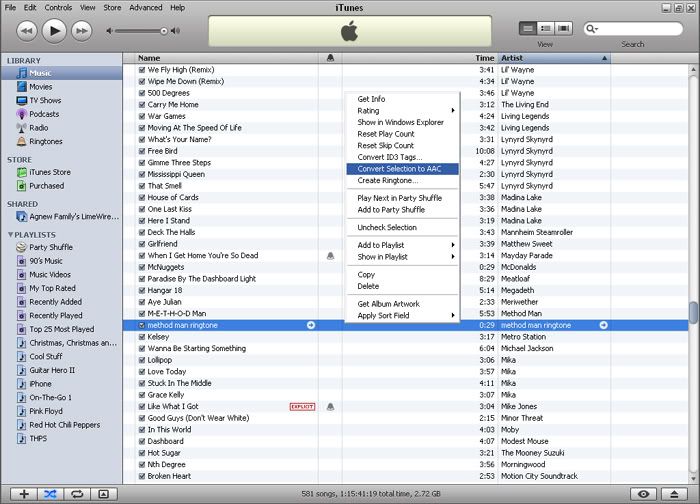 Your original version that you had should still be selected, but you won't need it anymore. So just delete it, and you'll be left with your AAC version of your ringtone. (If you lose track of which is the original and which is the AAC, just right-click one of them and hit Get Info. It should show you either AAC or MPEG. MPEG is the original and is un-needed.)
Step 5
(I don't feel like taking a screenshot and sizing it down and all that to explain this step. It's not too difficult.)
Select the ringtone and drag it onto your desktop. Right-click the file and hit Rename. It should end in the file extension .m4a, but we want .m4r. So simply change it from .m4a to m4r. It should change the picture of the file to a fancy little iTunes icon that says RING on the bottom. Maybe that's just my computer, I dunno.
Step 6
Now we can't just simply drag the file back into iTunes, because it recognizes what we're doing basically. So, simply find your iTunes folder in your C: Drive and.. well look at the picture. Just follow the path I have. Once you find your iTunes folder, everything is the same for everybody.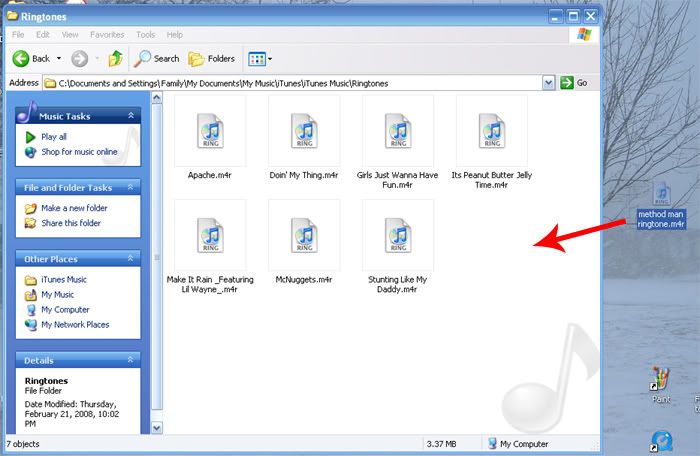 Step 7
Double-click the ringtone
in the folder
once you put it in there. It will begin playing in iTunes, who recognizes it as a ringtone format, and places it in your ringtones tab.
Step 8
Plug your iPhone into your computer using the sync cable and sync your phone as usual. Then go to your ringtones on your iPhone and your new ringtone should be waiting for you.
Thanks for reading! It took some time to make, so please rate accordingly. If you have any questions or problems, feel free to message me. =D
Comments