" How to Make a Safety Pin. "
DO NOT TRY THIS AT HOME : Text files and message bases are for INFORMATIONAL PURPOSES ONLY. Do not undertake any project based upon any information obtained from this or any other web site.We are not responsible for, nor do we assume any liability for, damages resulting from the use of any information on this site.
How to make a Safety pin out of just a paper clip.
You will need:
One paper clip
One pair of needle nose pliers. NOT NEEDED but helpful If they are available.
This can be done in less than a minute.
Now before you say it:
You may think this is useless, when will i ever need to know this crap. But who knows when it could save the day.
If that is the basis of your comment, dont bother.
Take this famous example
Quote:
Buzz Aldrin accidentally knocked off the ascent engine's arming circuit breaker, which would have prevented them from taking off again.
But the resourceful pilot fixed the switch - with a biro, which he jammed into the switch to make it work, and the mission continued successfully.
This is incredibly simple but could be incredibly useful.
Take your paper clip: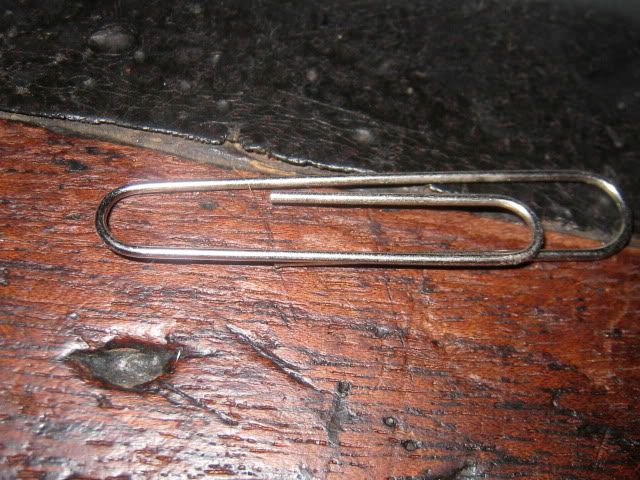 Straighten it out and bend it at the middle bend like so: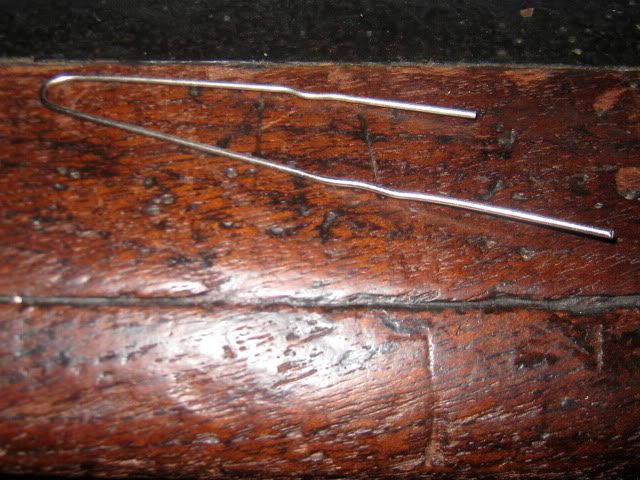 Bend the longer end 0.5-1Cm to about 25-35 Degrees as shown: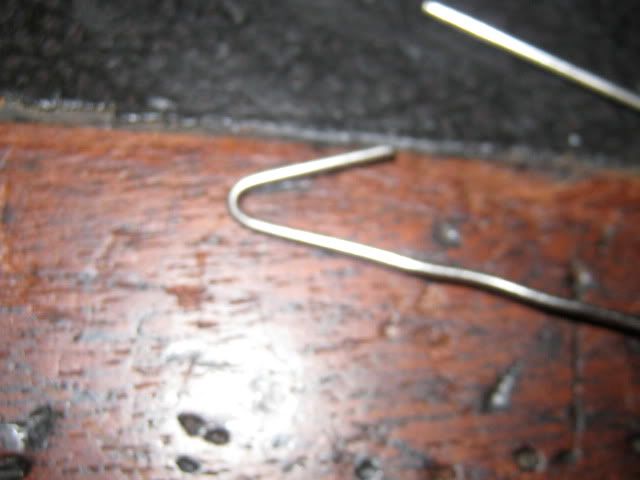 Bend 1Cm after the previous bend at about 80-100 Degrees like this: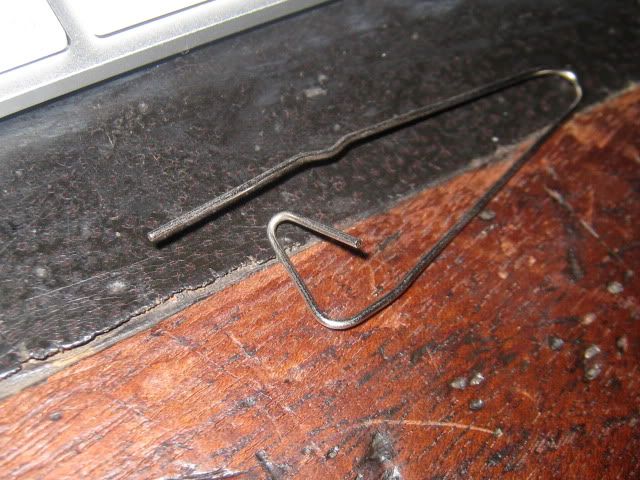 And there you have it: a very easy-to-make safety pin that could be so useful someday.
again if you think this is useless, i dont care and nobody else cares. dont bother letting us know, just keep it to your self and leave.
Comments