" Make an Avatar From a Video Off the Internet "
DO NOT TRY THIS AT HOME : Text files and message bases are for INFORMATIONAL PURPOSES ONLY. Do not undertake any project based upon any information obtained from this or any other web site.We are not responsible for, nor do we assume any liability for, damages resulting from the use of any information on this site.
Make an Avatar from a Video off the Internet
Acceptable Sites
1. Youtube
2. Google Video
3. Putfile
4. Myspace
5. Zippy Videos
And many more...
What You'll Need
1.
Riva FLV Encoder
2.
GIF Movie Gear
(Only a trial, but the saltinez has a download link for it but it is currently down, download at your own risk.)
3.
Windows Movie Maker
(Just in case you don't have it)
The Process
1. First find your video, I found the word "HOT!" animated too look like flames. Once you have found your video, copy the url.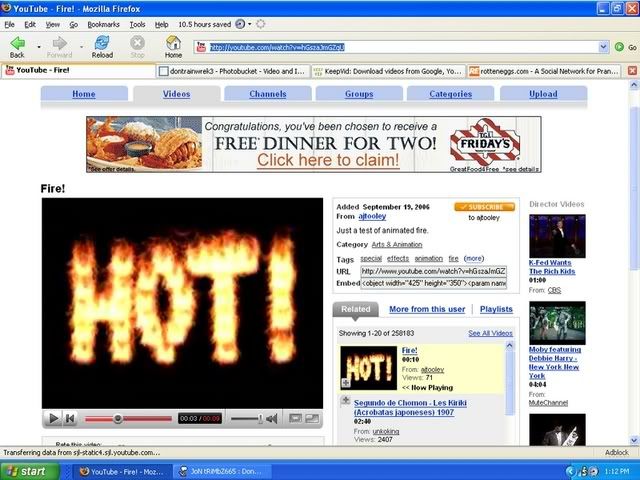 2. Go to the website
http://keepvid.com/
and paste your video's url into the text box, next to that is a box with different websites in it, I found my video on youtube, so I pick the youtube tab, if you use google video then use the google tab, simple.
3. Hit "download", it will take a moment but once it's done there should be a link stating "download link".
4. Once the download is done you'll see an icon on your desktop named "get_video", right click the icon and hit "properties", change the name from "get_video" to "get_video.flv.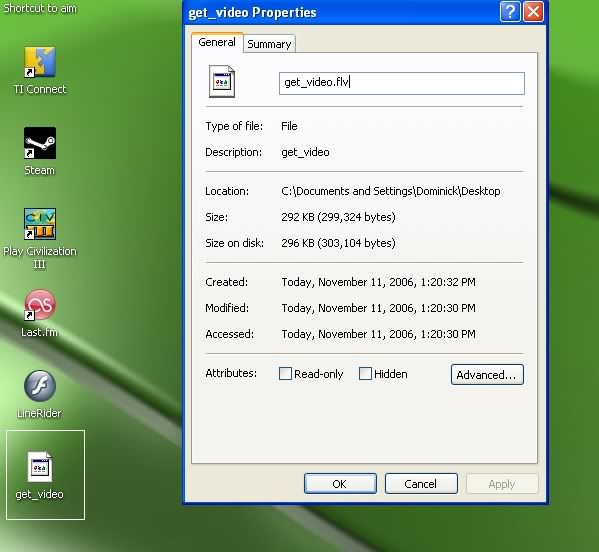 5. Open up Riva FLV Encoder and select your get_video file, where it says "destination video file" change the name from "get_video.flv" to "get_video.mpg" and encode your video until it's finished, you will see a new icon on your desktop.
6. Open up Windows Movie Maker and import your new video file into it. Take your video and use the frame by frame buttons to go forward, for each frame take a screenshot with the screenshot button and take as many pictures as you need.
7. Open up GIF Movie Gear, hit "insert frames", find your get_video frames and highlight them and hit open.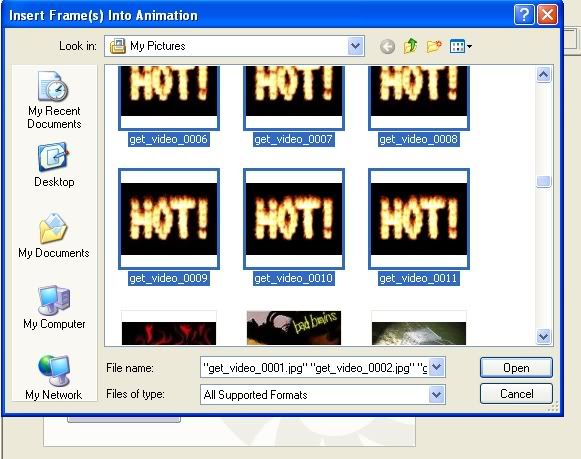 8. Note how your frames are huge, go Animation>Resize>make the width 100 and the height 75.

You now have a GIF.

Extra Shit
Does you avatar have a bad loop and you want it to do a ping pong effect?

Hit Animation>Rearrange Frames>Ping Pong Effect.
Your GIF now has the pingpong effect.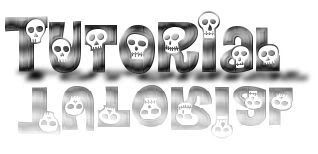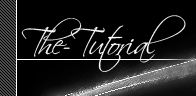 Comments