" "exploration" : Small Barn (peterborough, Ontario& "
DO NOT TRY THIS AT HOME : Text files and message bases are for INFORMATIONAL PURPOSES ONLY. Do not undertake any project based upon any information obtained from this or any other web site.We are not responsible for, nor do we assume any liability for, damages resulting from the use of any information on this site.
This was probably a waste of time and eggpoints to post as it's not very interesting; but that doesn't really matter much so here goes...
I stopped at a small farm I could see from the road. The field in front of it was all marshland and impossible to walk through, so I went around the back to find another, nearly identical farm (the photos did not turn out very well so I didn't post them).
I returned the next day and hopped a barbed wire fence a couple properties away and made my way through the woods in order to get there, though it wasn't really worth the trouble of having around ten cars watch me scramble over the fence to get in and another ten watch me as I exited..
(The place was off of highway 28 near Peterborough.)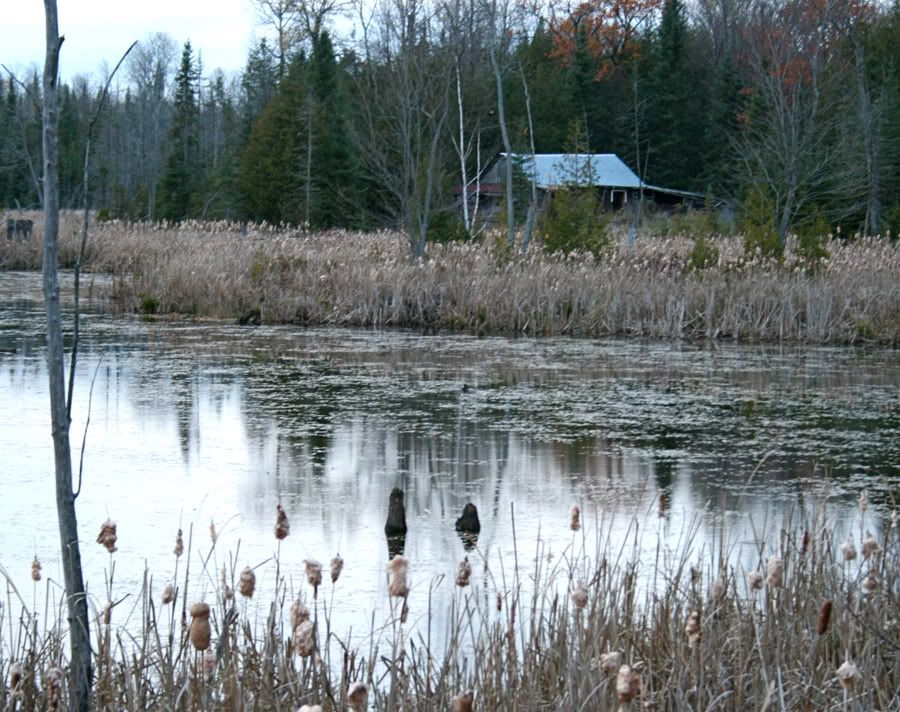 On my way through the woods I came along multiple piles of old logs and some random junk strewn around, as well as some old cars and trailers before I actually got to the barn.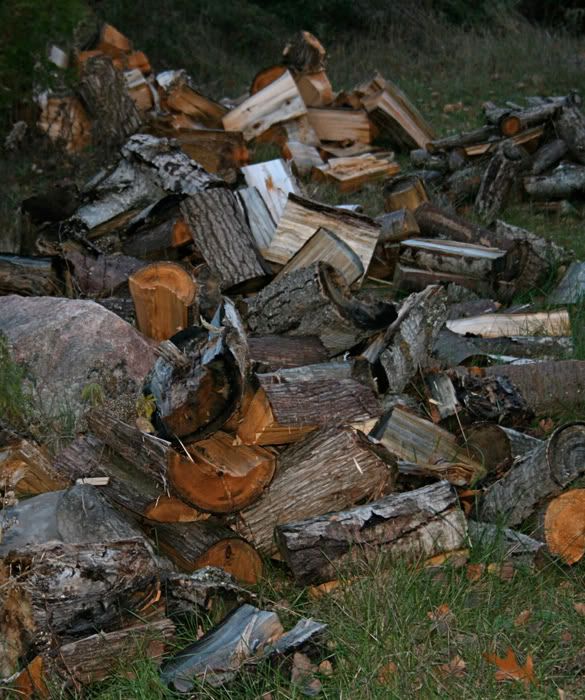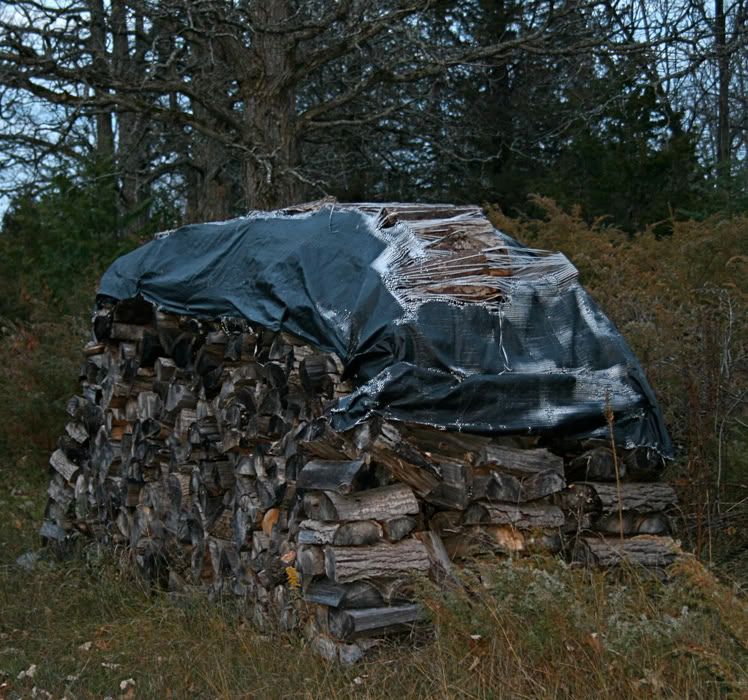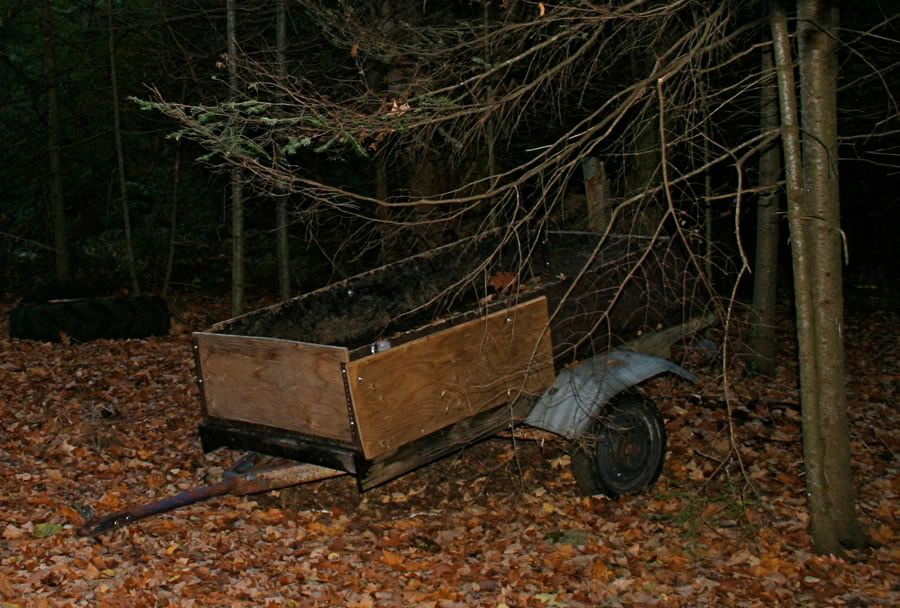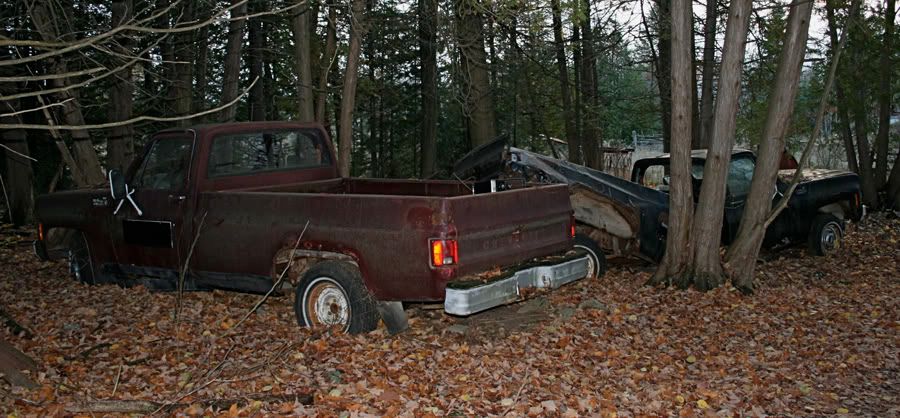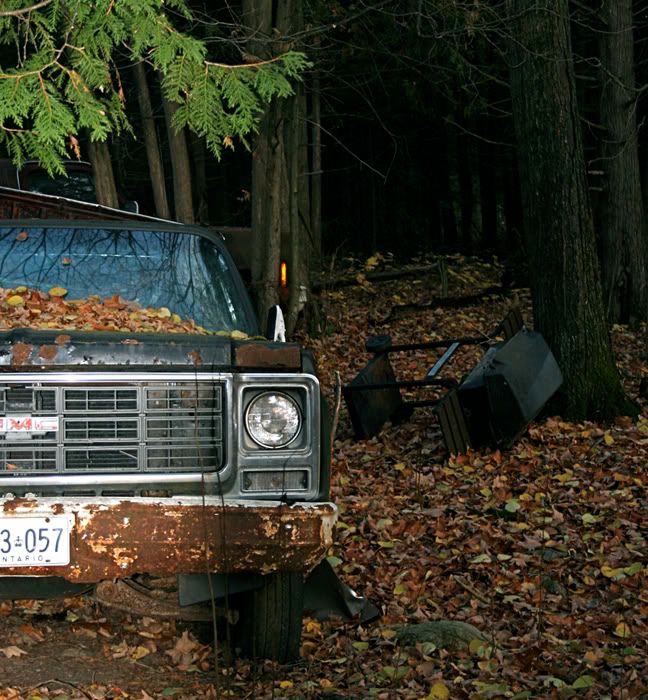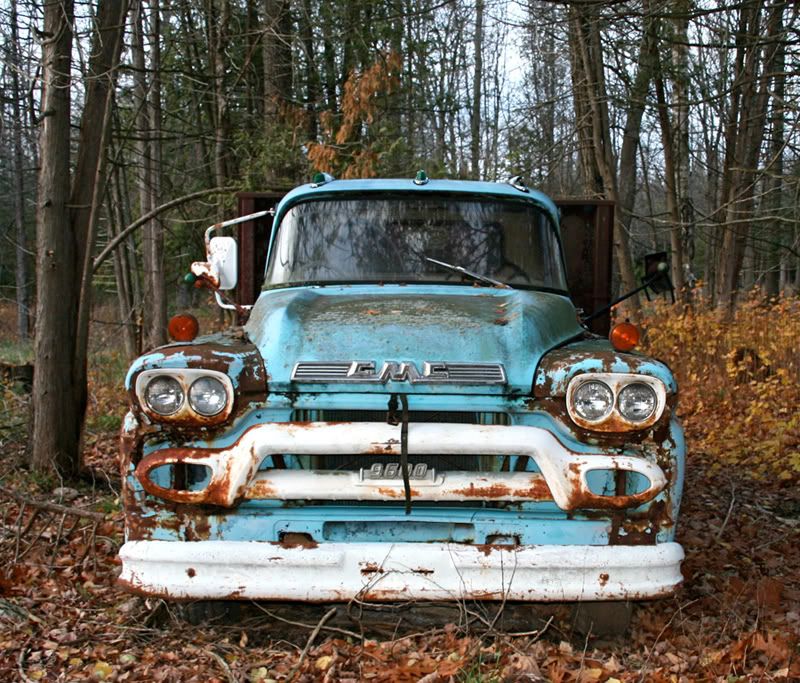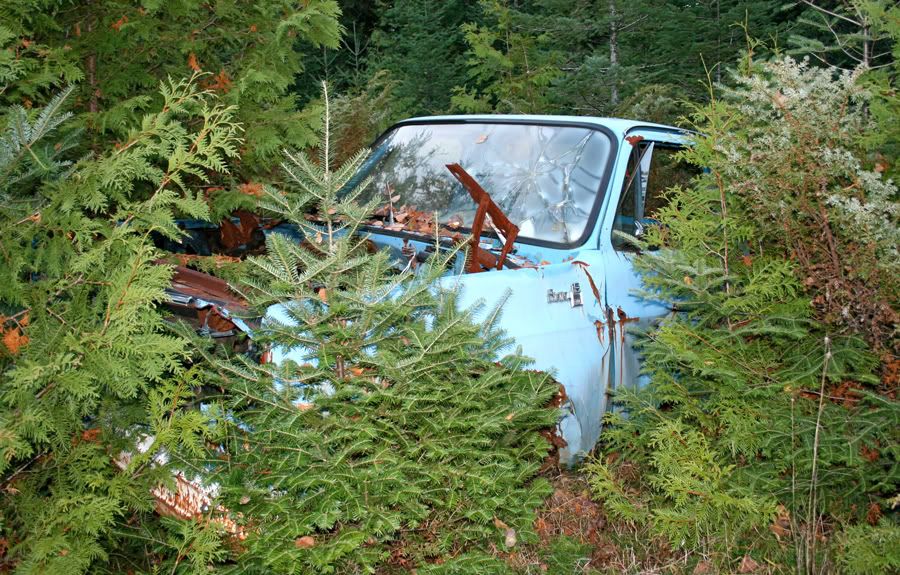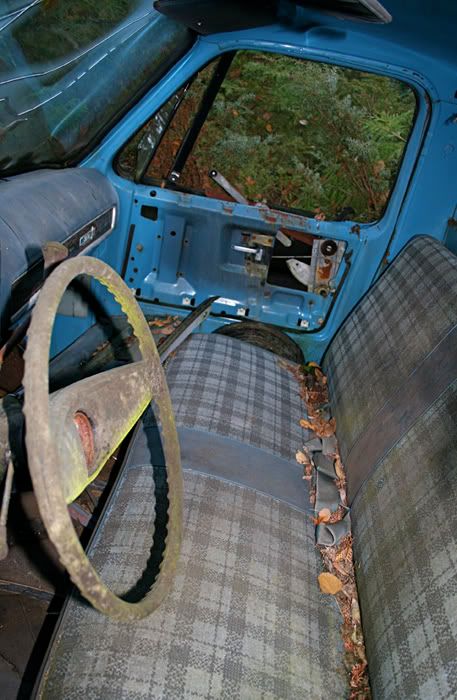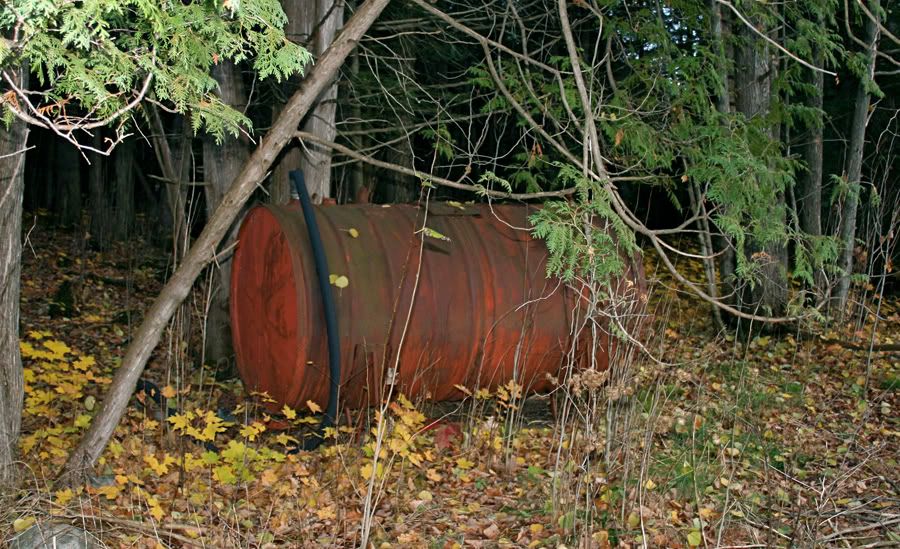 There wasn't a whole lot to see, but I was entertained enough for the time being...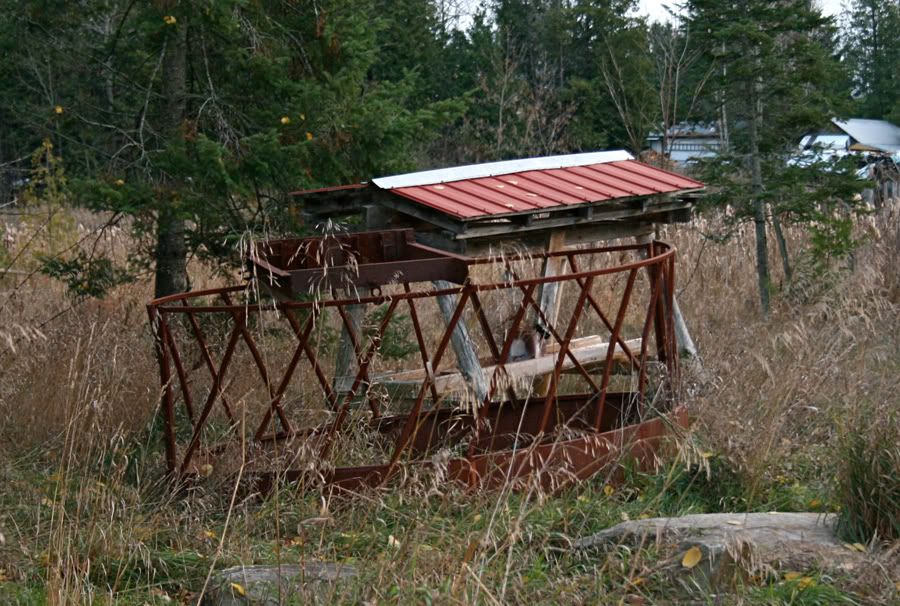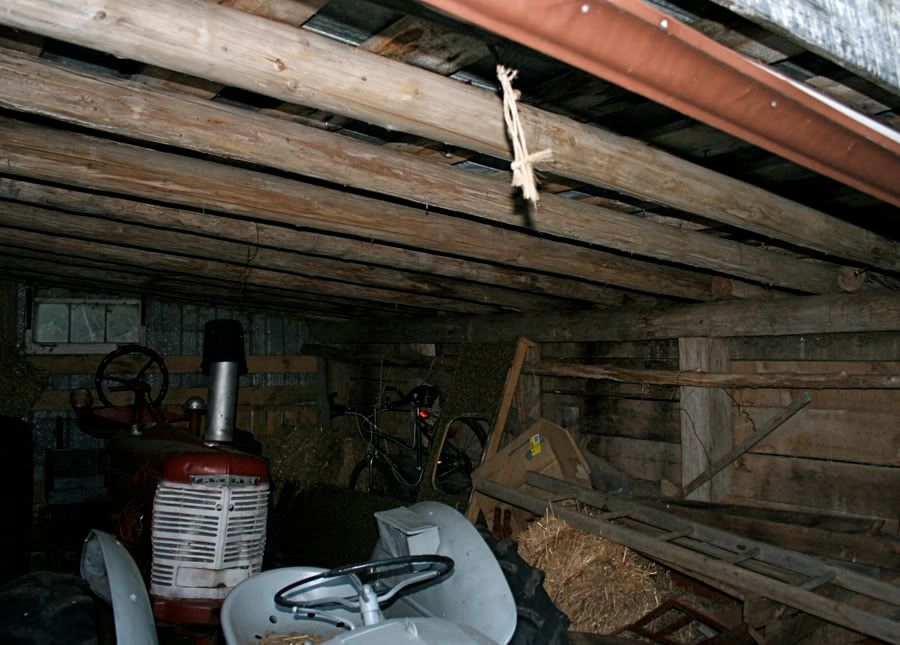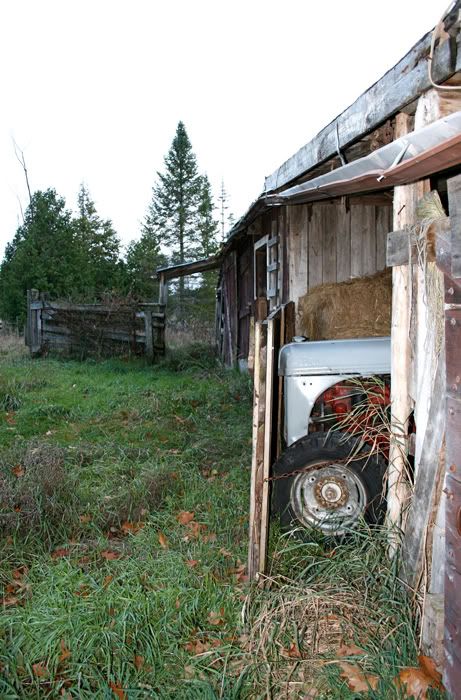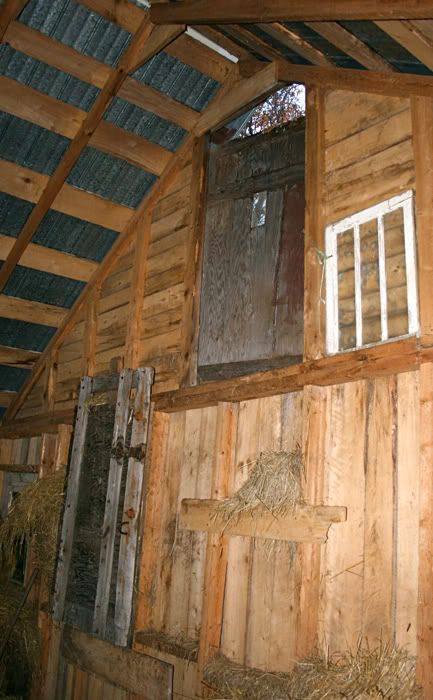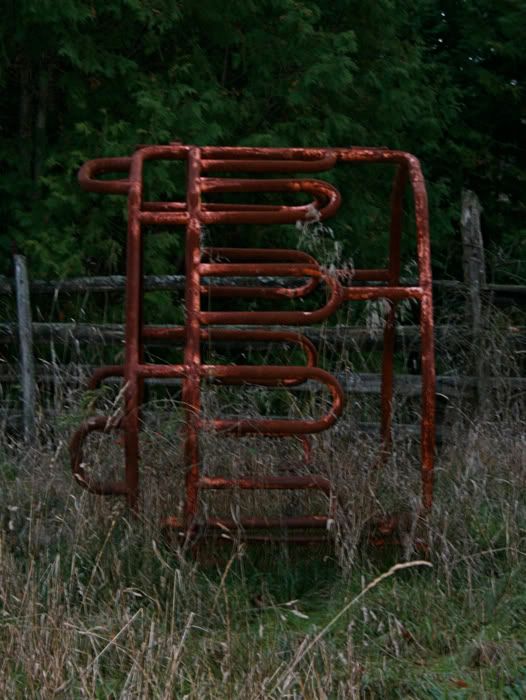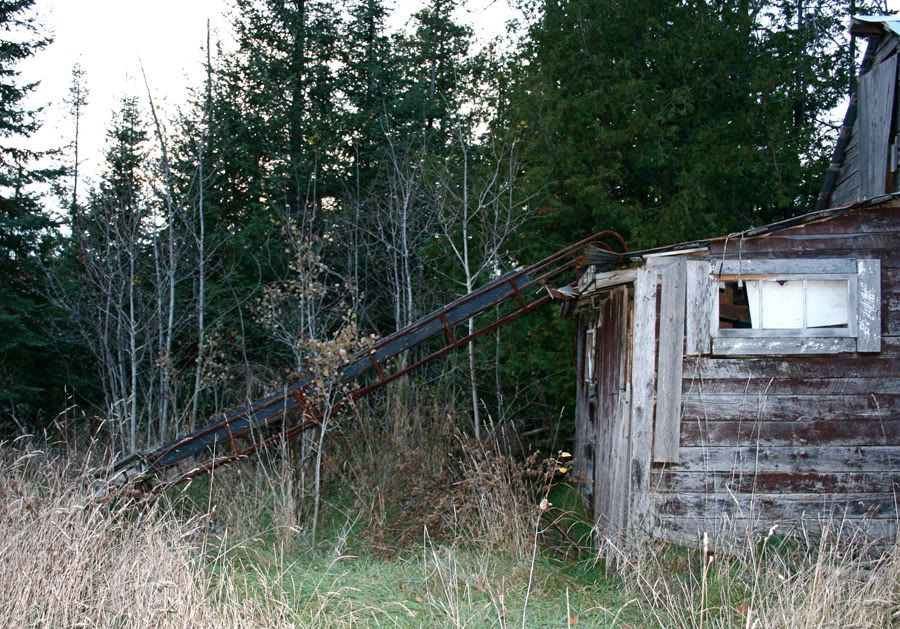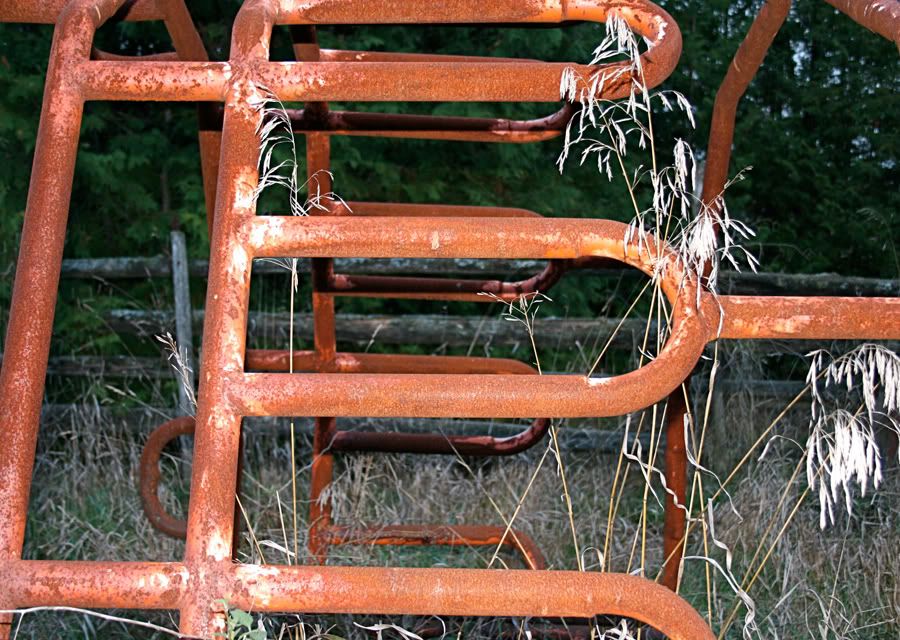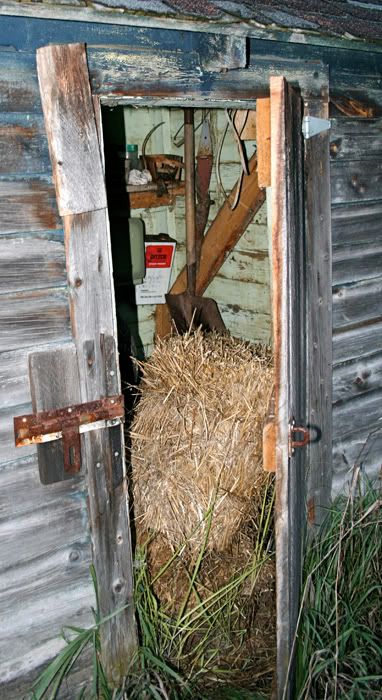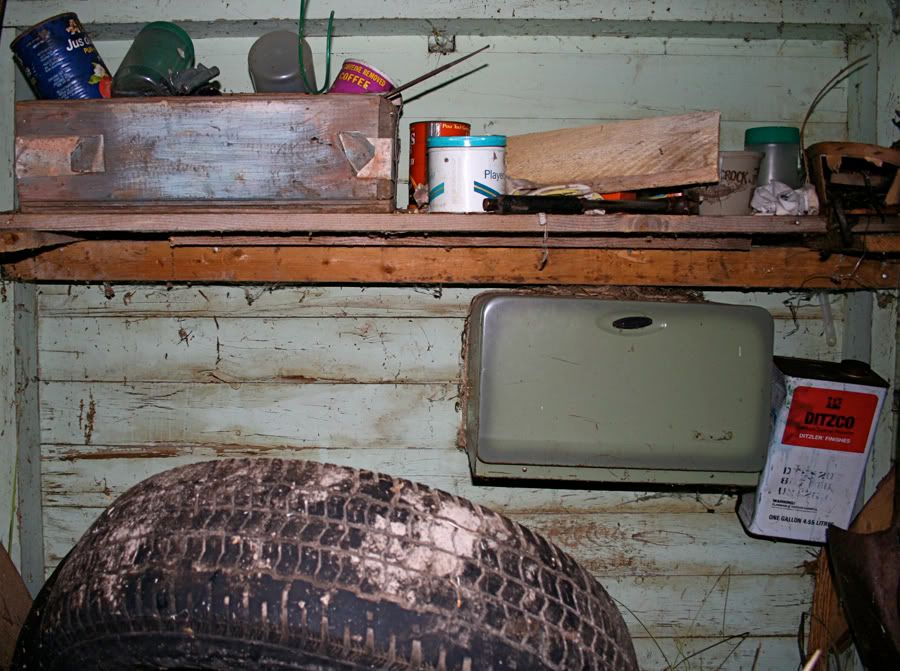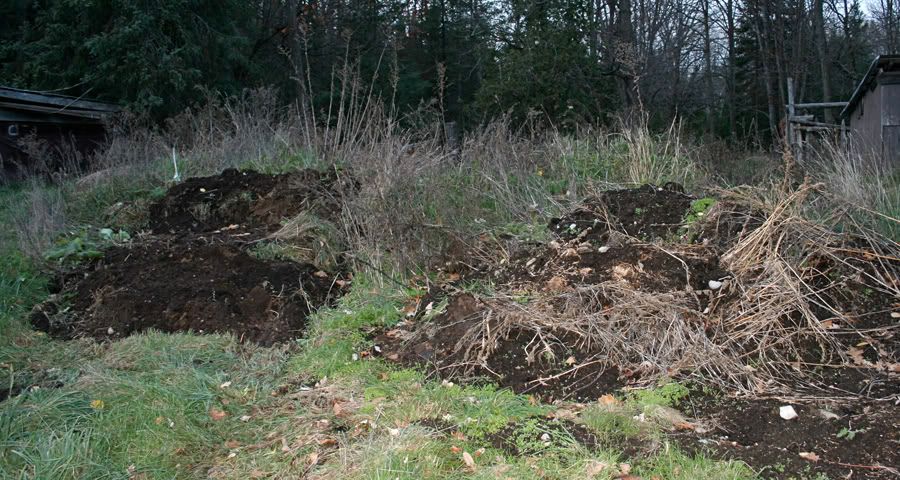 There was another tractor in through this window but I didn't attempt to find my way in as 3 out of four sides didn't have an entrance and the last was blocked by thick mud and a large amount of brambles. A photo of a single dilapidated tractor was not worth the effort.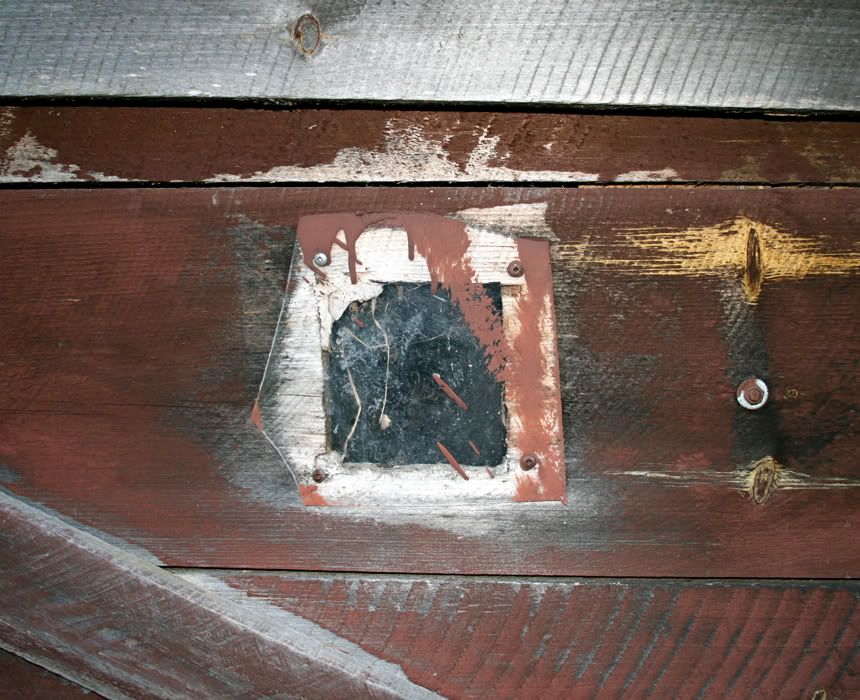 This was taken through the following crack.
I think this was a hay baler, correct me if I'm wrong.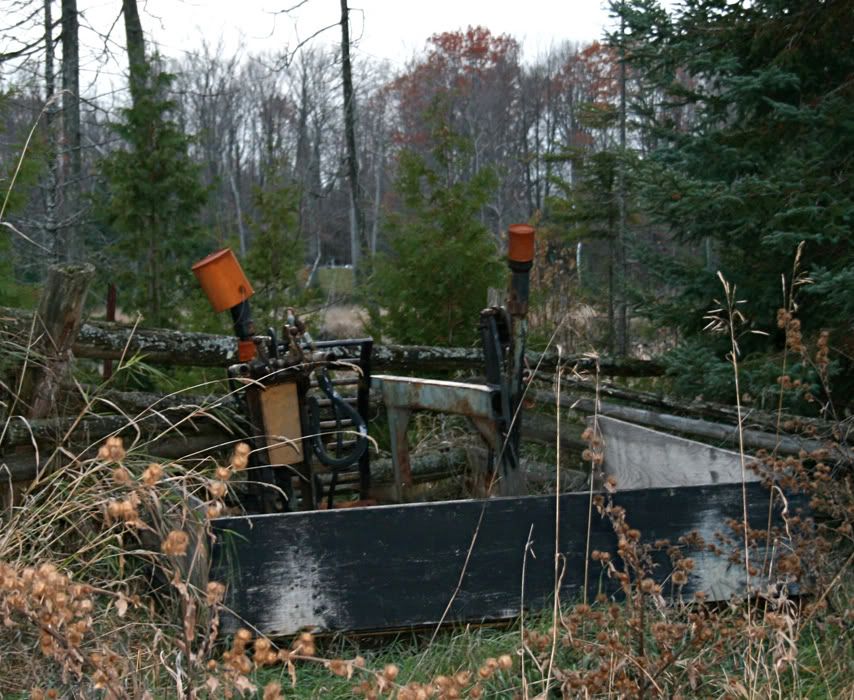 As I made my way out I took a detour to get a snapshot from between the barn and the swamp.
Comments