" Ue: the Sydney Abandoned Tram Graveyard, the Rozelle Depot. "
DO NOT TRY THIS AT HOME : Text files and message bases are for INFORMATIONAL PURPOSES ONLY. Do not undertake any project based upon any information obtained from this or any other web site.We are not responsible for, nor do we assume any liability for, damages resulting from the use of any information on this site.
Okay.. We started our day with plans to go to the
Abandoned Kent Brewery near Sydney Central Station, There were several workers there so that idea turn to shit pretty quick, I still got some pictures from over the fence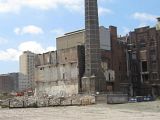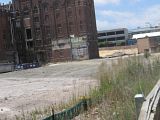 No truck.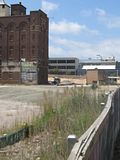 Now theres a truck. Thats when we decided we probably shouldnt go in.
There were some good pieces in this little carpark where we tried to enter the brewery. Then we decided to try and find the tram graveyard.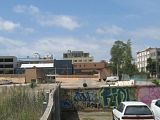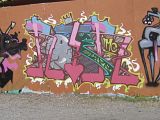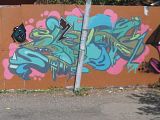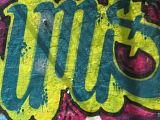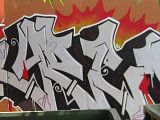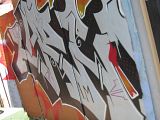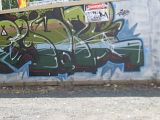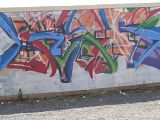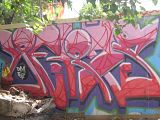 __________________________________________________________________________
Now To The Abandoned Tram Graveyard
The Rozelle tram depot.
Its a huge graffiti warehouse filled with pieces and throwies. Not a single clean wall.
It was pretty hard to find the place. Located at Harold Park Paceway at the end of Victoria Road in Glebe, Sydney.
So we jumped two barbed wire fences and i cut my knuckle open.
We arrived here: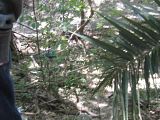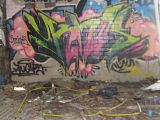 We saw a roofing specialists car with a person in it.. And looking at the roof of the place we decided maybe they were doing repairs or something so we decided it would be best to leave and walk around the perimeter to check stuff out.
Here is what we saw.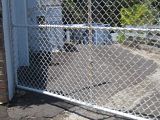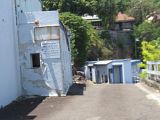 We walked accross Jubilee oval to find that you can just walk straight through a carpark and through the front doors.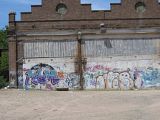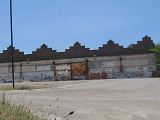 So we went right in.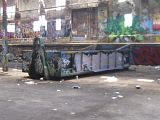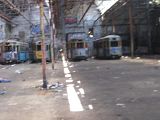 There's only about 1.5M between the walls and a fairly big drop so it was quite hard to take photos, Some are a bit blured. Sorry.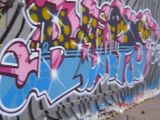 I love Panic's style.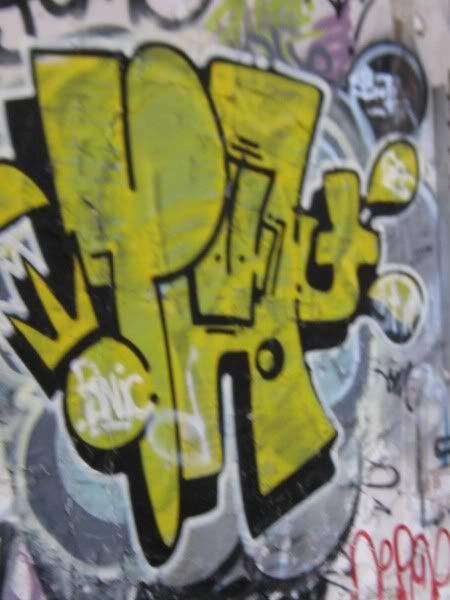 Another favourite.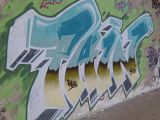 One of the most complex pieces i saw there.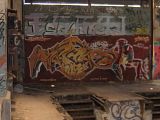 Some terrible photography on my part.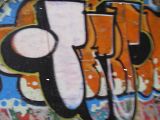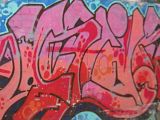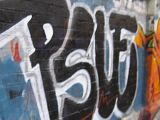 God only knows how they got here.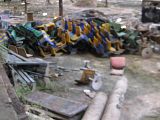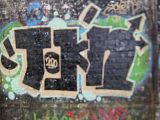 I also like Infos' style.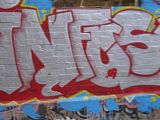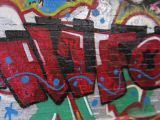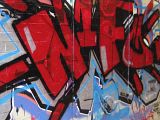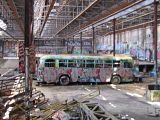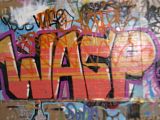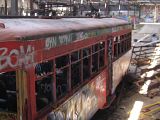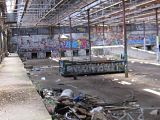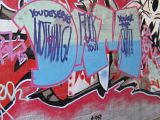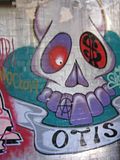 Over is great.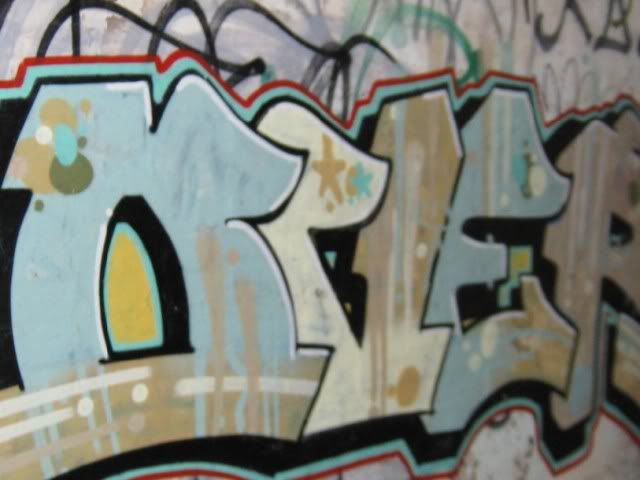 A little room where i found a sleeping bag and some food. I did not eat it.
More of the toilet stalls.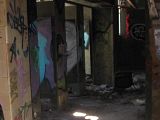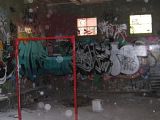 In the toilet stalls my friend proceeded to tread in hobo turd.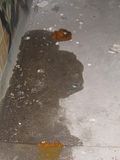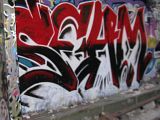 Love this one.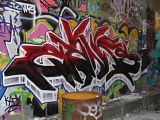 This is down in the toilet stalls, There pretty grotty. Full of broken ceiling pieces and empty canisters.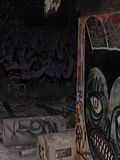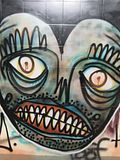 As you can see, the place is massive.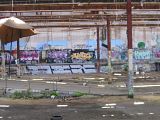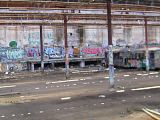 Pasio is another favourite.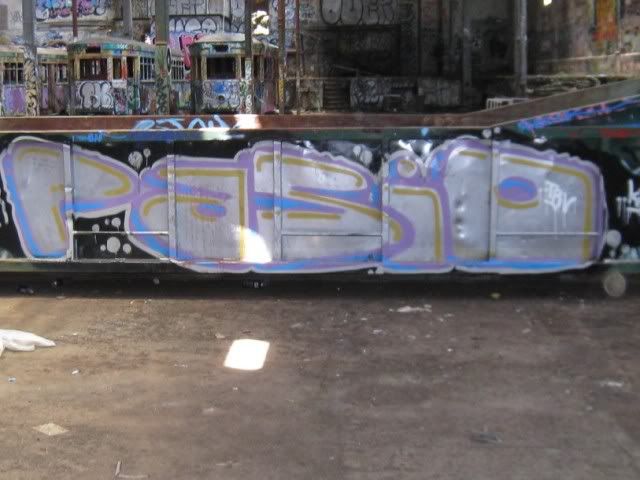 Loving this.
Damn straight.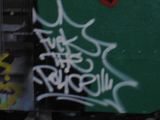 Accidently cut of some of this picture. RichOne, GPS. Its another favourite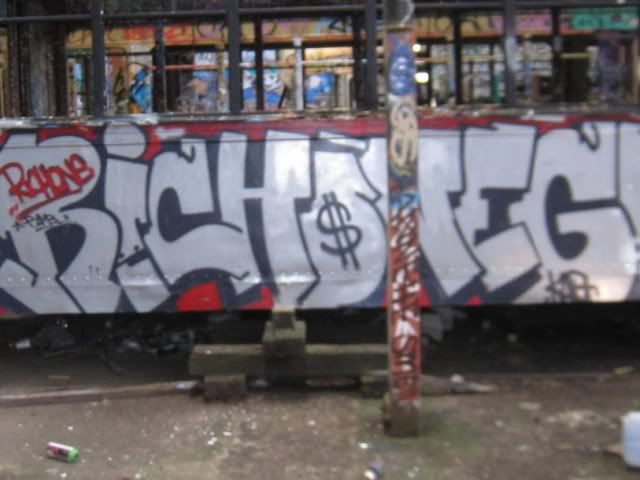 Love the colour in the next four but I wish i had been able to get a better photo, Such a great piece.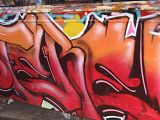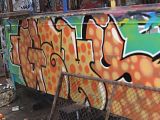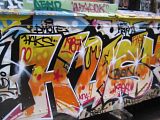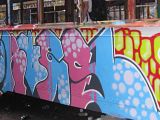 "The IceHouse" love the colour though.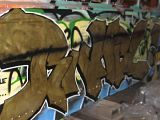 A truly great piece. R.I.P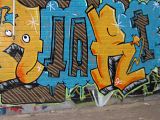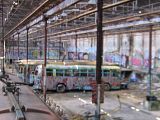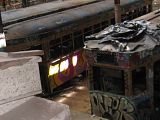 As we were leaving i saw this: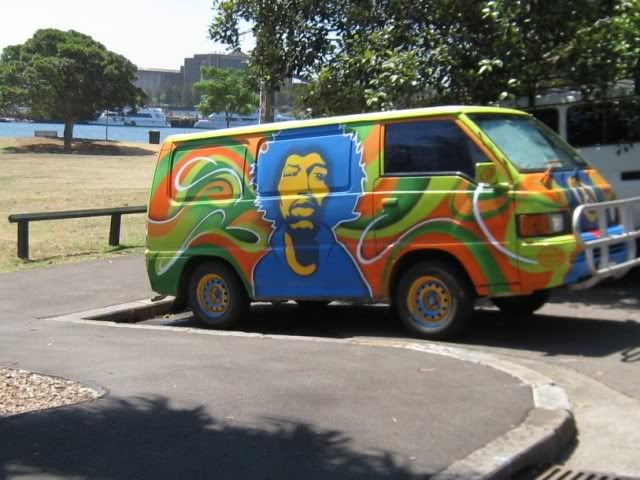 It made my day.
Click here
for more info on the trams
I think thats enough pictures..
It was a great day.. Walking from central to glebe isnt fun but it was worth it. Looking forward to coming here again.
Hope you enjoyed this egg.
Not taken by me.
Comments