" Exploration of an Abandoned School "
DO NOT TRY THIS AT HOME : Text files and message bases are for INFORMATIONAL PURPOSES ONLY. Do not undertake any project based upon any information obtained from this or any other web site.We are not responsible for, nor do we assume any liability for, damages resulting from the use of any information on this site.
Well after hearing about this school that hasn't been in service in about 20 years I packed my stuff and grabbed my camera and headed off. Considering that this school was in the middle of the ''crack head'' area of town with lots of drug issues, i wasn't up for sticking around when i heard a noise in this large, dark structure. So i brought my large football playing friend to fight off the crack heads lol.
Most of these photos were taken with my digital camera. The few small and low quality photos were taken the day before with my cell phone, so i apologize for the quality on those few.
Here is an overhead view. The part circled in black is the 2 floored section i explored, and the red is the smaller area ,locked up as tight as a bank safe that was impossible to get inside.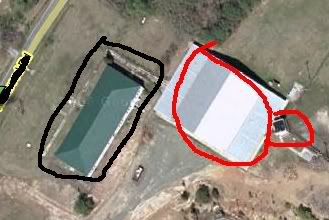 Now onto the exploration, First ill start off with the smaller section since i have fewer photos of that section.
Basically a good look down the side of the building, that shattered window is the game room with pool tables and all kinds of neat stuff inside
Here we have the game room, this place had pool tables set up with everything needed to play.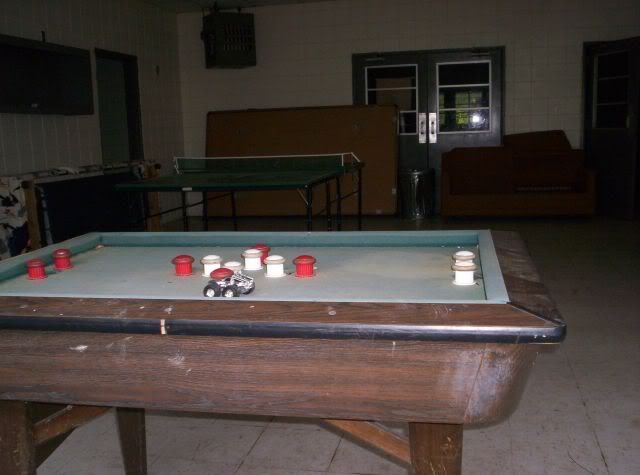 Heres a better shot (i had to take these through a window)
Around to the back we found an old concession stand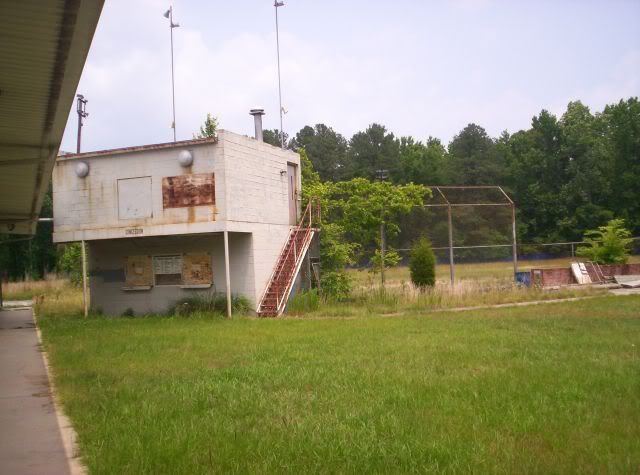 Wow what a menu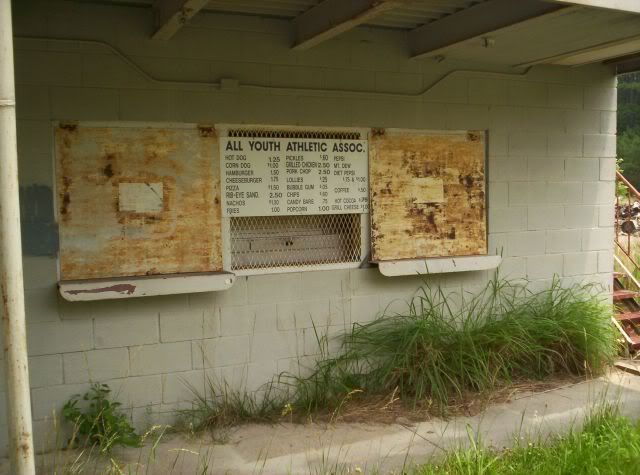 Thats mostly it for the smaller building considering everything was locked up with no way to get in.
A far away look of the larger building, (taken from the smaller building)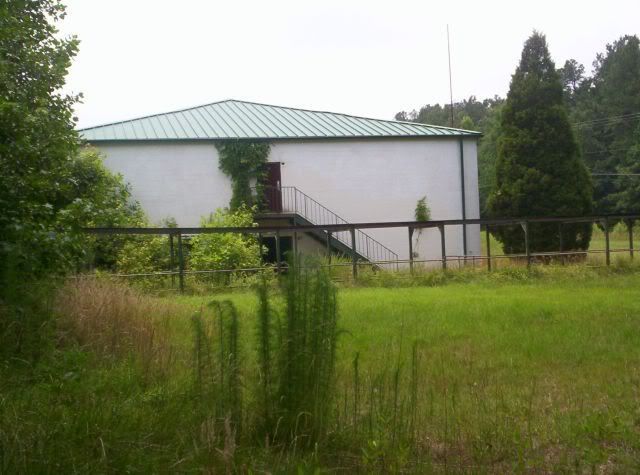 So now we will go onto the top floor.
A look back at the smaller building as we make our way onto the large one
A frontal shot of the larger building
The inside of this place had multiple hallways left and right, and was much bigger than the last section.
These hallways were nearly pitch black, and our only light source was the flash on my camera.
A room filled with tons of old computers
A good shot of the dark hallways
At this point there were noise of something close to footsteps in this dark hall. i wasn't up for sticking around to find out what it was, So now we made our way down stairs. There were 3 ways to get downstairs.
The first source of getting downstairs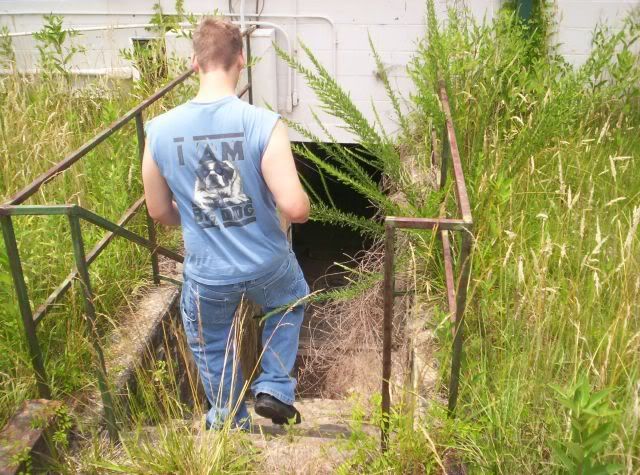 A ''turn around'' shot once we got in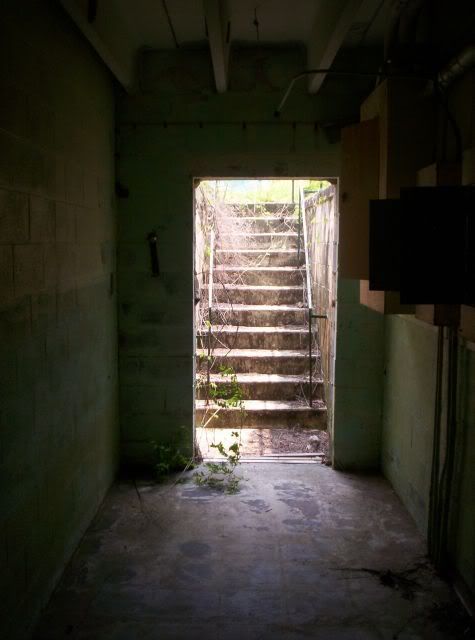 Now down here it was twice as dark and some sections were so dark i didn't go because i couldnt see.
Now im gonna start from the alternate way in, walking down a stair set outside and entering where there used to be doors.
Our ''alternate'' source of getting there
You can somewhat see the entry area under the stairset in this picture here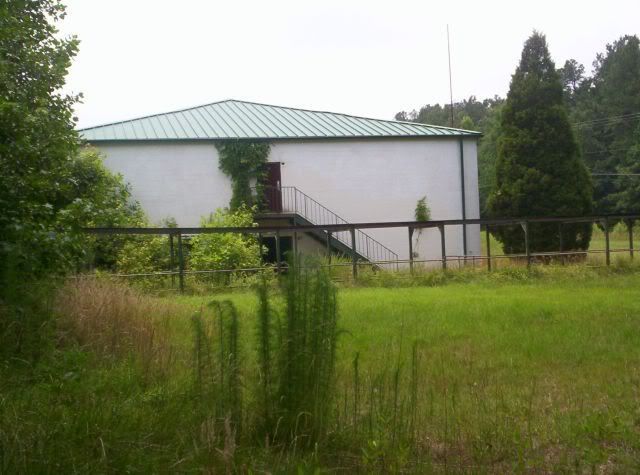 I didnt get a shot of the entry up close ,but i have one of another ''look back'' shot i took the day before
This picture here taken a day earlier shows a little bit of the amount of rooms. id say there were around 5
Here was an old bathroom, this room was the darkest room in the whole building. (the flash lit it up alot)
this picture i like to call ''the crack head hangout'' due to the recliner in the middle of an empty room
Finally the 3rd source of getting in. a stair case leading from upstairs
i hope you liked this egg. i wish i had gotten more pictures and had more time to explore this large building. if i get an sd card for my camera i may return and find new place in the building and maybe make a part 2 if this one turns out alright.
Comments