Mature Audiences
The content in the story below is intended is for INFORMATIONAL PURPOSES ONLY. Do not undertake any project based upon any information obtained from this or any other web site. We are not responsible for, nor do we assume any liability for, damages resulting from the use of any information on this site. Before continuing, please ensure you read and agree to our
Terms of Service
.
" Mod Your Motorolla Phone! "
DO NOT TRY THIS AT HOME : Text files and message bases are for INFORMATIONAL PURPOSES ONLY. Do not undertake any project based upon any information obtained from this or any other web site.We are not responsible for, nor do we assume any liability for, damages resulting from the use of any information on this site.
First of all you need to purchase a USB data cable for your model phone. They are available on eBay for 5 dollars or less and can easily be bought at a local Radioshack or your local service provider dealer. They can also be bought here,
http://www.cellularfactory.com/mod_dat.jsp?a=57
. Also many of the new Motorolla phones such as the RAZR, SLVR, and KRZR have a standard USB connection that is commonly used with digital cameras. I happened to have a cable that fits my RAZR and my camera so I did not need to buy one.
You will also need a few programs and files:
-MotoMidMan (for java games)
http://rapidshare.com/files/3231216/motomidman.zip
-Funlights.pat (for ringlights)
http://rapidshare.com/files/3230921/funlight.zip
-P2k Tools (REQUIRED)
http://rapidshare.com/files/3230238/newp2k.rar
-Motorolla Phone Tools (REQUIRED)
http://rapidshare.com/files/3233936/MPT-Deluxe.rar
-Mp3 Splitter and Joiner (for ringtones)
http://www.ezsoftmagic.com/
-SkiMan
http://rapidshare.com/files/3234699/SkiMan.zip
Now that you have all of the requirements lets get modding!
First you have to unzip all of the programs (I recommend making a directory specific to modding your phone.) Install Motorolla Phone Tools (MPT) and Mp3 Splitter and Joiner. P2k tools does not require installation. Now you have to install the drivers manually for your phone.
1. Navigate to where you extracted the "newp2k" zip file and double click the drv folder.
2. Copy all of its contents.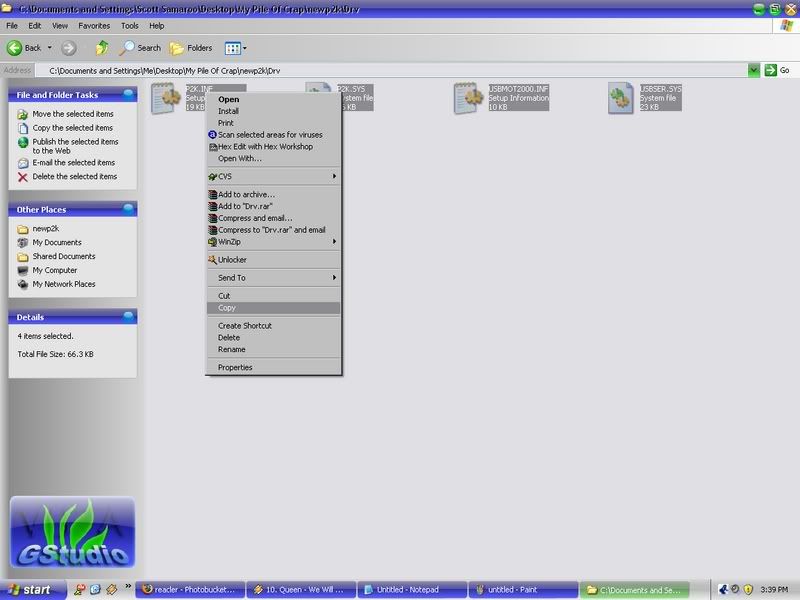 3. Paste it into your C:/Windows/system32/drivers folder.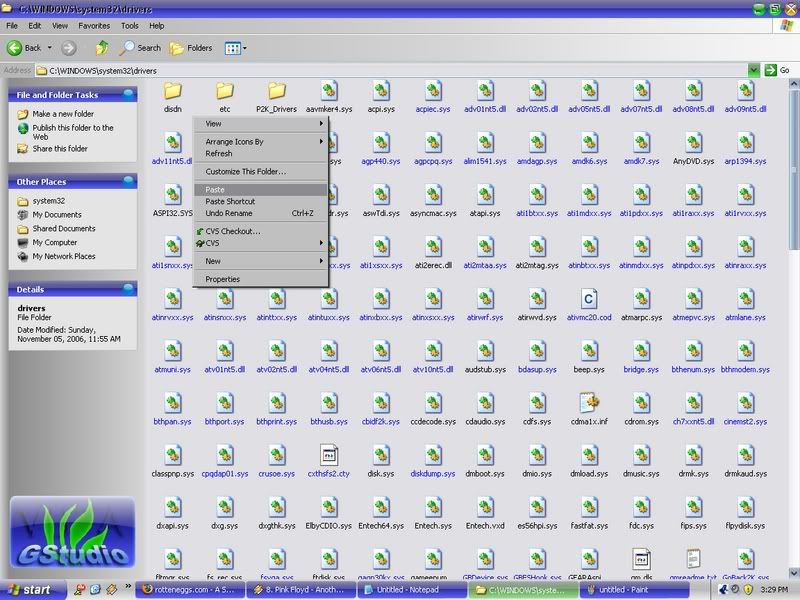 Thats it! You just installed the necassery drivers for your phone. Now you need to plug in your usb cable to a open usb port on your pc. Once that is done you will probably get a bubble on your taskbar telling you that "New Hardware is found!" or something. Ignore it and if a window comes up telling you to search for drivers just cancel it out and ignore it. Now onto the fun parts!
Adding Ringlights to your phone:
1. First open up P2k tools
2. Now if you installed the drivers correctly it should be green and say connected at the bottom. If it doesn't then you will have to re-install your drivers. This sometimes takes a few retries to get it to work.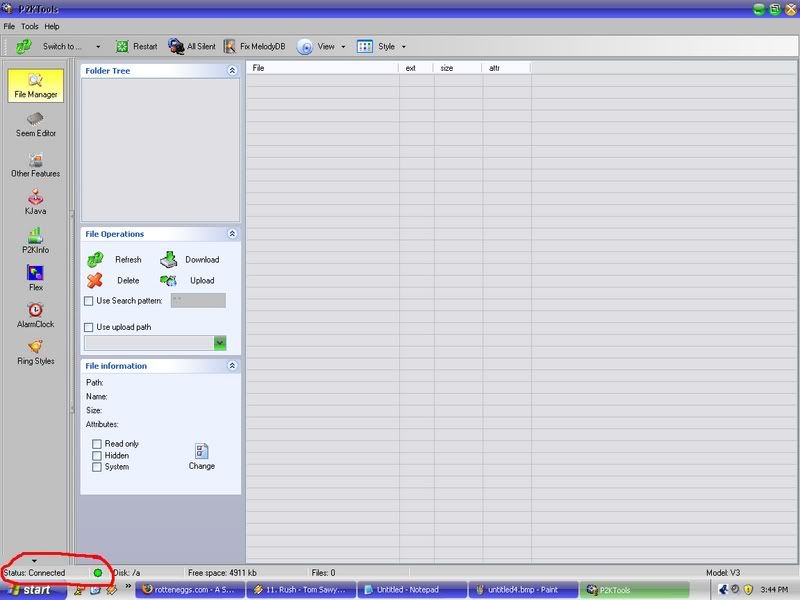 3. Now click "Other Features" on the side of the toolbar and then click "Multimedia". Then click Get at the bottom.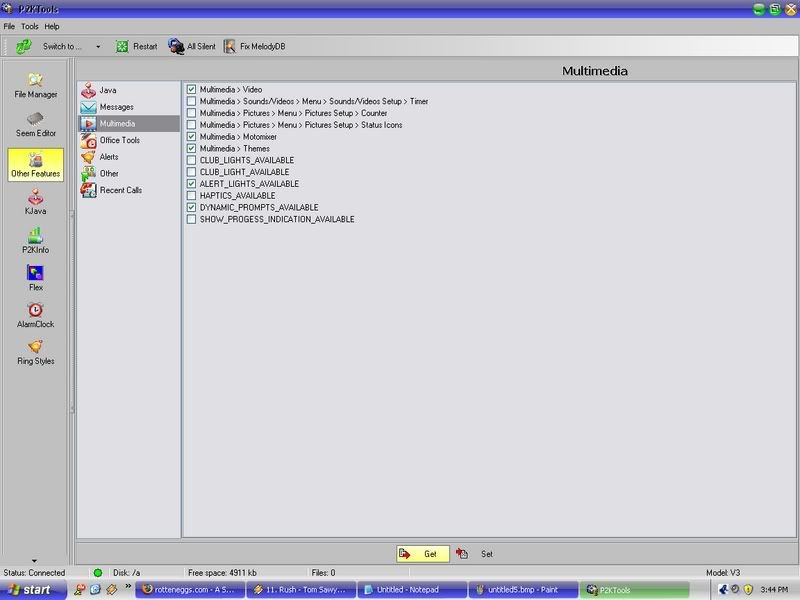 4. Check off the circled ones and DO NOT touch anything else. Then click "Set" at the bottom.
5. Now click File Manager on the toolbar and then click refresh.
6. Click the little plus sign nest to where it says "a" and then click the plus sign for where it says "mobile". Click on the audio folder.
7. Now click Upload and browse to where you extracted your funlight.pat to. Make sure under File Type it says all files and click on your funlight.pat file and then click Open.
8. It will upload. Then press restart at the top of P2k tools to restart your phone.
9. Unplug your phone and go to Audio, or Ring Styles on your phone or wherever you go to to adjust your ring volume and styles, etc.
10. There should now be some thing else that says Ring Styles there. Click it and then pick a style you like and your all set!
Check the other parts of this egg to see how to skin, change volume past what the settings will allow it, add ringtones, add games, and some other fun stuff for your phone!! Im doing an egg a day and maybe if I feel like it I will do another one later for some other features, if not I will tomorrow.
=) Rate fairly ;)
Comments