Mature Audiences
The content in the story below is intended is for INFORMATIONAL PURPOSES ONLY. Do not undertake any project based upon any information obtained from this or any other web site. We are not responsible for, nor do we assume any liability for, damages resulting from the use of any information on this site. Before continuing, please ensure you read and agree to our
Terms of Service
.
DO NOT TRY THIS AT HOME : Text files and message bases are for INFORMATIONAL PURPOSES ONLY. Do not undertake any project based upon any information obtained from this or any other web site.We are not responsible for, nor do we assume any liability for, damages resulting from the use of any information on this site.
Background Info
Here in the UK it never gets very warm, I joined a world development class at my college and got the chance to travel to Zanzibar to work at a school for a week (the thought of a constant 34c was very appealing). I thought it would be a good chance to take lots of photos and document the journey.
Here's part of wikipedia's entry on Zanzibar...
Quote:
Zanzibar is part of the East African republic of Tanzania. It consists of the Zanzibar Archipelago in the Indian Ocean, 25–50 km (15–30 mi) off the coast of the mainland. There are numerous small islands and two large ones: Unguja (the main island, informally referred to as "Zanzibar"), and Pemba.
… blah blah blah. Our Island was Pemba.
Before travelling to Zanzibar we had so many warnings about the crime over there, and were told on countless occasions not to talk about anything related to Freddie Mercury. This was because he was homosexual (even though he was born in Zanzibar). Being gay is illegal in Zanzibar and even talking about it publicly can end with a stint in Prison.
On with the egg!
I had to travel for three days straight stopping at various airports, going from London to Paris, Paris to Amsterdam, Amsterdam to Egypt, Egypt to Nairobi, Nairobi to Tanzania and finally a bus journey to Zanzibar.
Below is a picture from my window on the way there...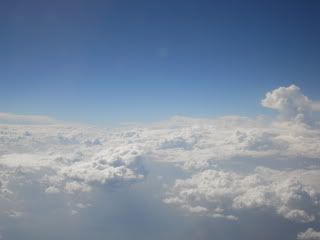 After hours on the plane and stopping at lots of different airports we began to see Zanzibar in the distance.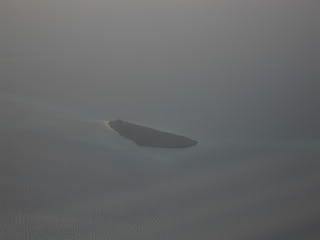 Here we are coming in to land, I was wondering how we would because we were told the airstrip was tiny.
As soon as we got there the first thing I noticed was that they had shopping trolleys, I started to think that Zanzibar wasn't so different after all.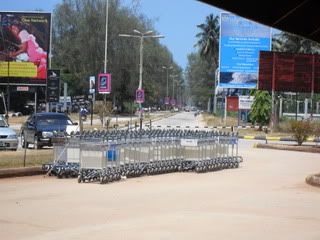 Until we came to our accommodation, luckily we were staying at one of the better huts by the beach; they are made from straw, clay and mud very carefully placed together whilst they are damp. We saw one being built and it looked like a very hard process.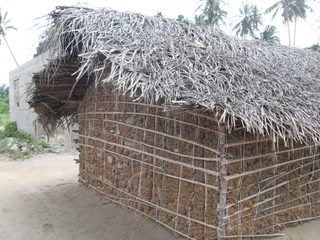 Here's a picture of the sea view from our hut, Zanzibar is known for its fishing and is one of the main incomes of the island hence the fishing boats.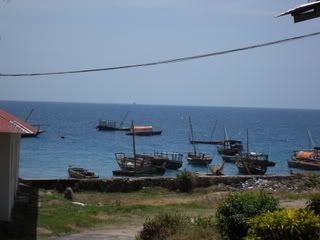 Another view of the huts we were staying in.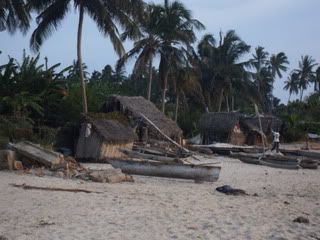 As the sun began to fall I was amazed at the surrounding area and was reminded of why people say Africa is such an amazing place.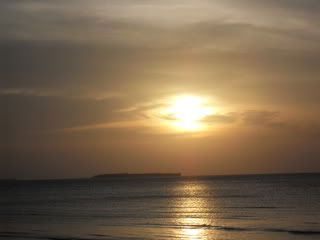 The next morning I awoke to this view from my hut seeing a family in the fishing trade walking to their boat to prepare for the day.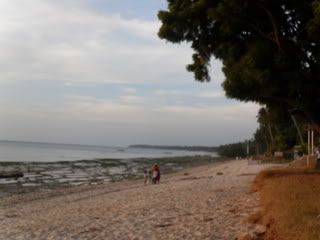 A few metres away in the sand there was also... this dog! (Nickname Woofage) I was thinking of whispering the word gay into his ear and seeing if I got immediately attacked, but I didn't really want rabies.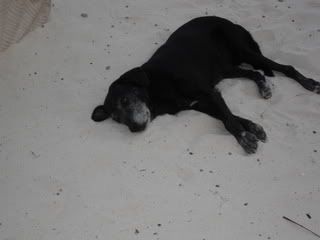 At midday we had to go to work at the school, it was very strange meeting all the pupils who talked fluent English when I could barely talk Swahili. It was very interesting listening to all the different views on politics, religion and the economy. (Sounds boring but it was much better than I thought)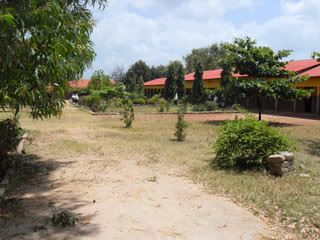 Later in the evening we went for a walk by the beach and I saw the erosion on the beach, we were told that because so much of the shoreline is made of coral it gradually breaks off and wears away at the land.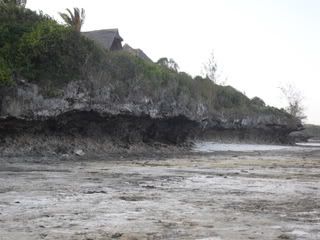 Here's another picture of the beach on the walk back.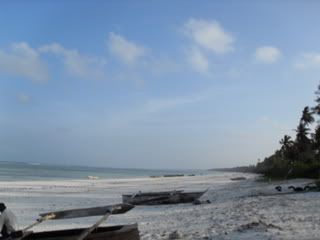 The next day I went for a look at some of the other huts, you can see more clearly the structure of them here.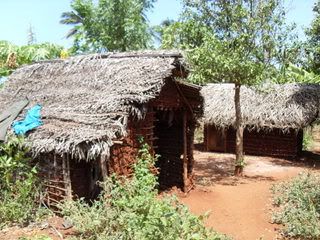 After my walk I was sweating like a waterfall and couldn't wait for a much needed drink.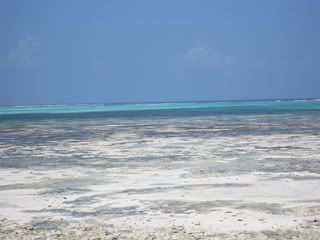 But no! Not from the sea from a bottle ;)
We then went to a local market, everybody haggles there for anything and everything bits of shark, octopus, and eels. It was very different to back home. I was then reminded that music can really reach all over the world.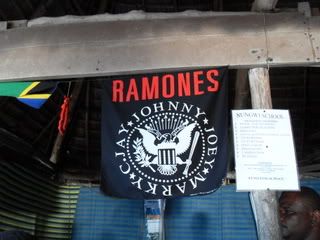 Another picture of the sea from my hut as the tide was coming in, at one point I was sure it wasn't going to stop... I was wrong.
As the sun began to set once more I took this photo of a fishing boat sailing into the darkness as the sun was setting. It was one of the best highlights of the trip.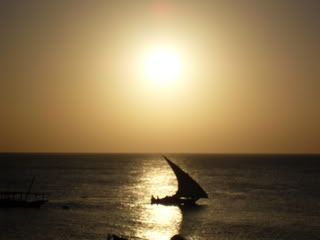 Nearing the end of our trip we all got a day off and got to go running and jumping into the sea, which was constantly like a warm bath and very refreshing compared to the heat of the midday sun in Zanzibar.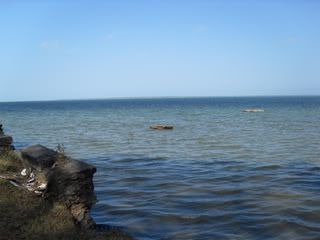 And finally the best reminder that I was never too far away from home.
Thanks for reading my egg, I hope you enjoyed it or killed some time any comments would be great.
1 Comments