" How to Add Games to an Ipod Video (easy Way) "
DO NOT TRY THIS AT HOME : Text files and message bases are for INFORMATIONAL PURPOSES ONLY. Do not undertake any project based upon any information obtained from this or any other web site.We are not responsible for, nor do we assume any liability for, damages resulting from the use of any information on this site.
my first egg in about 4 months, please rate fair and tell me what you think
during this egg i will show you how to add games to your ipod video.
You will need:
1. Limewire
2. itunes 7 or greater
3. ipod
limewire part
so now limewire is open, type in "ipod games" and click search.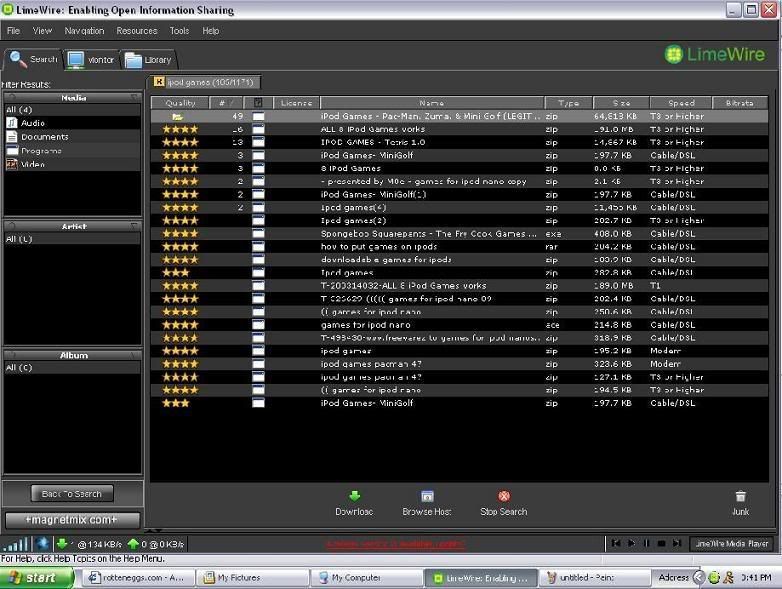 there is a specific one to download and follow to this egg, the one you should download is called "iPod Games - Pac-Man, Zuma, & Mini Golf"
so once this is done downloading open it up.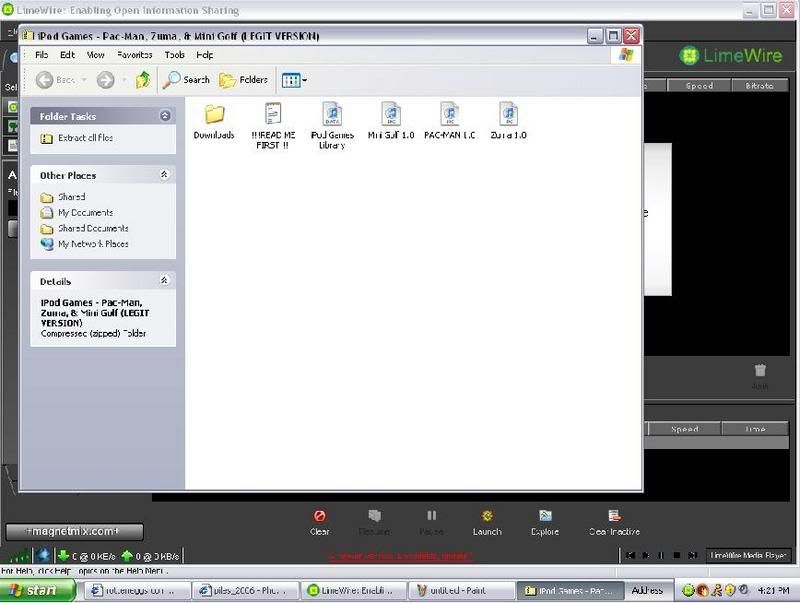 read the "!!!READ ME FIRST!!! text document
it tells you what you need to know, but im going to show you how instead.
1.so now open up my documents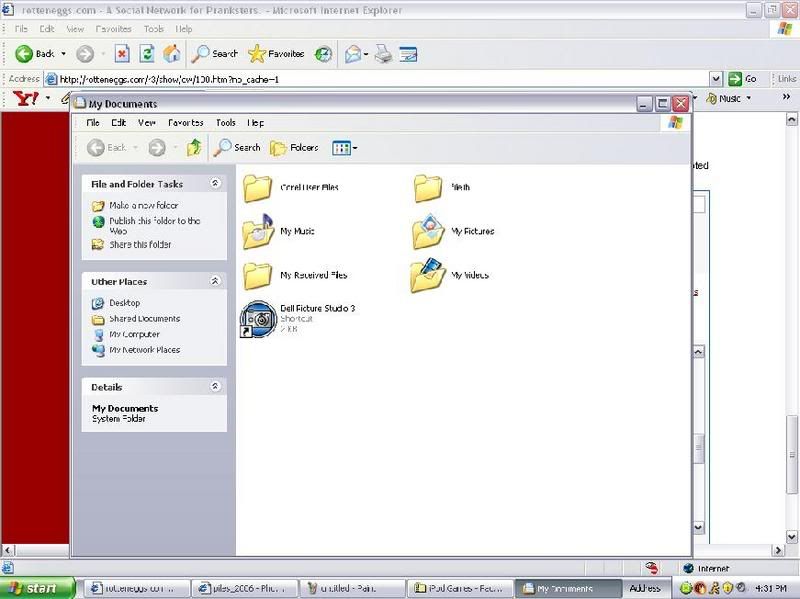 2.Open My Music folder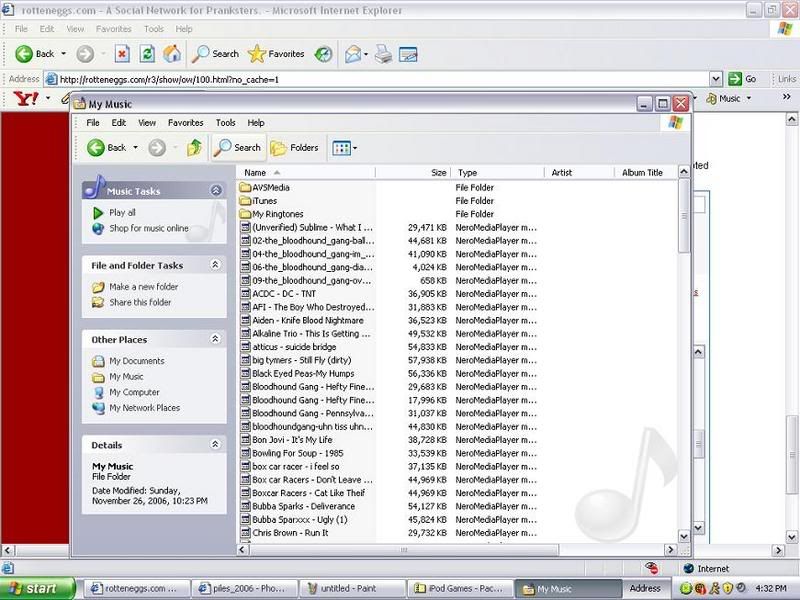 3.Create a folder in the iTunes folder and name it "iPod Games"
4.Now open the Zip file you downloaded illegally & Extract the file "iPod Games Library.itl" into My Music/iTunes.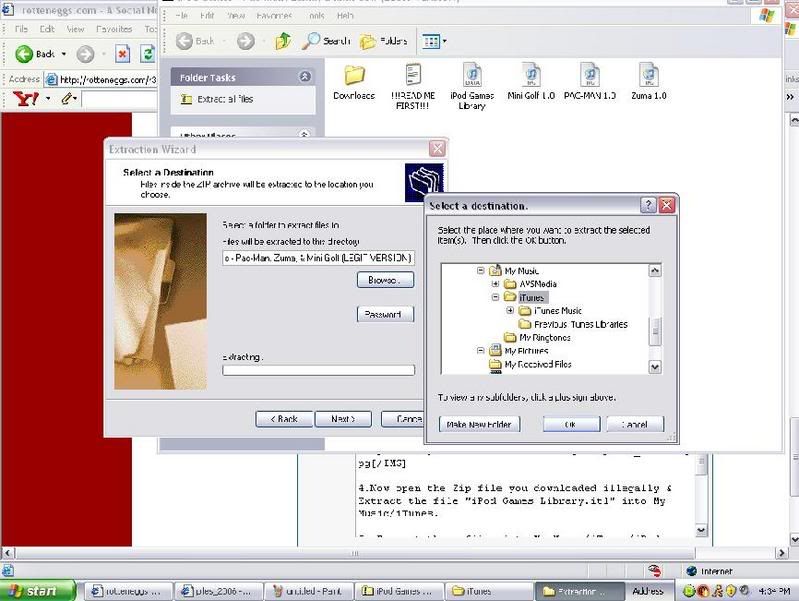 5. Extract these files into My Music/iTunes/iPod Games: Downloads, Mini Golf 1.0.jpg, PAC-MAN
1.0.jpg, ZUMA 1.0.jpg.
itunes part
6. Open iTunes 7 and plug in your G5 video iPod into your computer
7.There should be an icon named "iPod Games" with a picture of a playing card (The red Ace of hearts) under the LIBRARY LIST. Click on it to make sure the three games are present.
8.NOW, under the devices list, Click on your iPod icon and click on the GAMES TAB
9.There should be a checked box next to "Sync Games" If it isnt checked, then check it...dumbass
10.There are 2 choices to choose from underneath "Sync Games": "All games" and "Selected Games. Click on the "Selected Games"
11.Finally, check on your ipod to make sure the game works, if the games do not work, re-do this.
so now you have 3 ipod games that cost $4.99, you just saved your self $14.97.
Comments