" Limewire Pro[portable] "
DO NOT TRY THIS AT HOME : Text files and message bases are for INFORMATIONAL PURPOSES ONLY. Do not undertake any project based upon any information obtained from this or any other web site.We are not responsible for, nor do we assume any liability for, damages resulting from the use of any information on this site.
Today I Will Be Sharing My Limewire Pro[PORTABLE]
Quote:
LimeWire allows you to search for multiple files at the same time, available in several different languages, and is most famous for its ease-of-use and cross-platform compatibility. LimeWire will run on Windows, Macintosh, Linux, Solaris, and other operating systems.
Step 1. Download the program from [url=http://www.megaupload.com/?d=LUK69QEN[/url]
(UPLOADED AND MADE BY ME)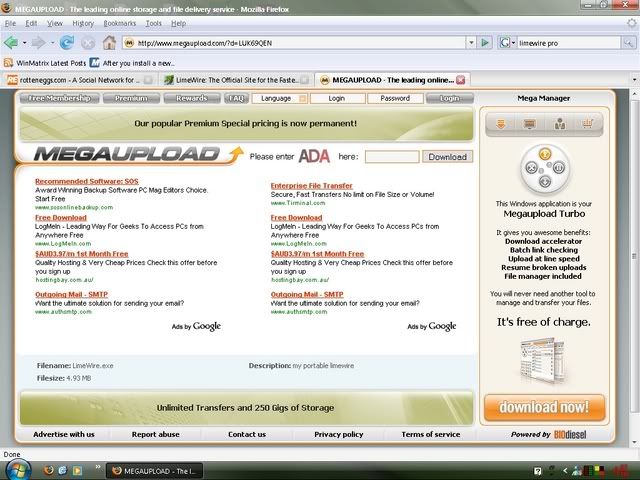 Step 2. Run the .exe file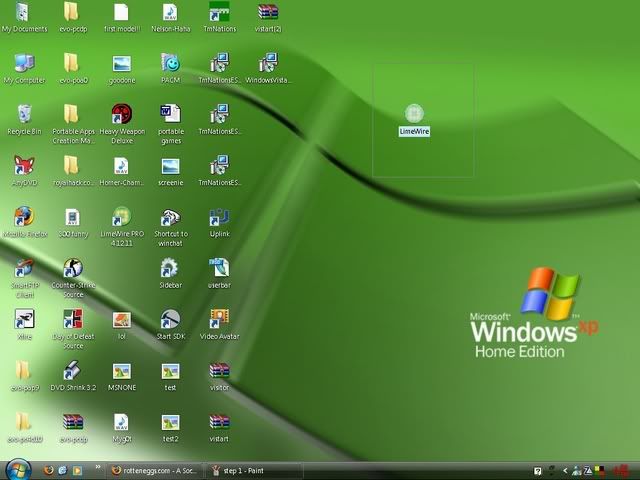 (you might get a firewall warning like this one just allow it.)
Step 3. BEFORE you download anything go into tools-options and choose the appropriate folder for your downloads to go into!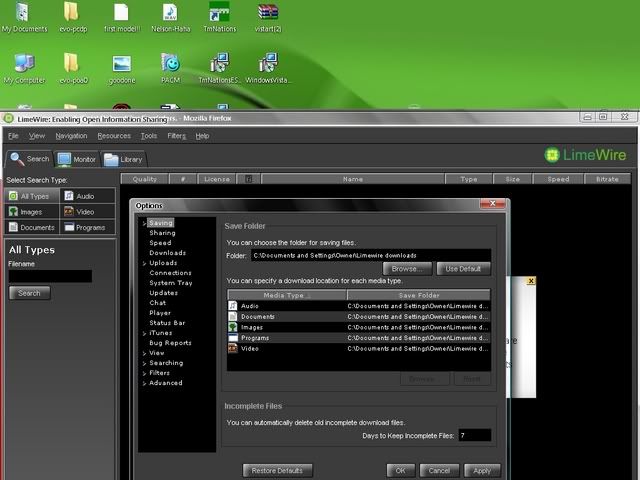 Step 4. Search for Pr0n! and enjoy :P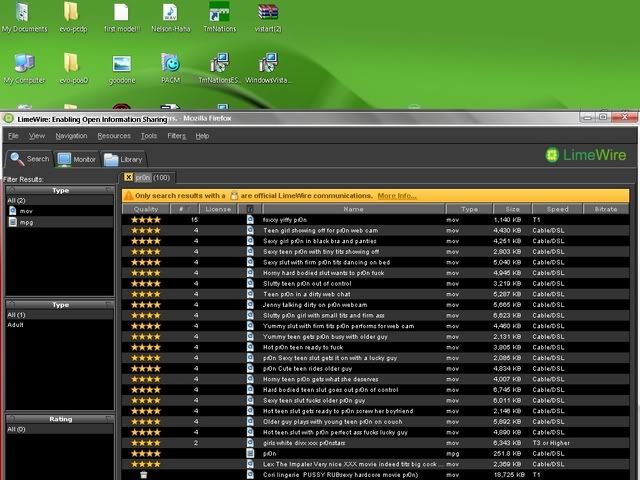 ONLY TESTED ON WINDOWS XP
~Justin~
Comments