Mature Audiences
The content in the story below is intended is for INFORMATIONAL PURPOSES ONLY. Do not undertake any project based upon any information obtained from this or any other web site. We are not responsible for, nor do we assume any liability for, damages resulting from the use of any information on this site. Before continuing, please ensure you read and agree to our
Terms of Service
.
" Exploring the New Point Blank "
DO NOT TRY THIS AT HOME : Text files and message bases are for INFORMATIONAL PURPOSES ONLY. Do not undertake any project based upon any information obtained from this or any other web site.We are not responsible for, nor do we assume any liability for, damages resulting from the use of any information on this site.
When I was Penguin_doom on here I posted an egg on paintball field that I would go too.
Here's the link to that egg:
http://rotteneggs.com/r3/show/se/181904.html
Since than, me and my friends have gone down there and fixed it up.
There's a few before and after pictures of what it used to look like 2 years ago, and than what it looks like today.
(I apologize ahead of time if some of the pics are too big)
Let me give you the tour.
After walking down a hill of rocks (I'll post a pic later) you come to a bridge
This was how the bridge looked 2 years ago: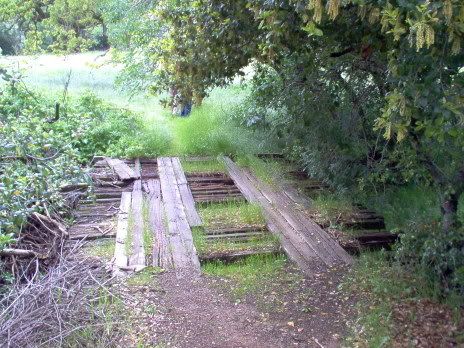 The boards have pretty much all rotten now so we had to put down some boards so we wouldn't fall through.
This is what the bridge looks like today:
After the bridge you pass this big ass tree that used to have a tire swing on it until someone cut it down:
About 50 feet away is where we sit down and hang out when were not playing:
(the date on the camera was all messed up,these pics weren't taken in 2004, they were taken last week)
We put this piece of plywood there so we couldn't get hit while people are playing: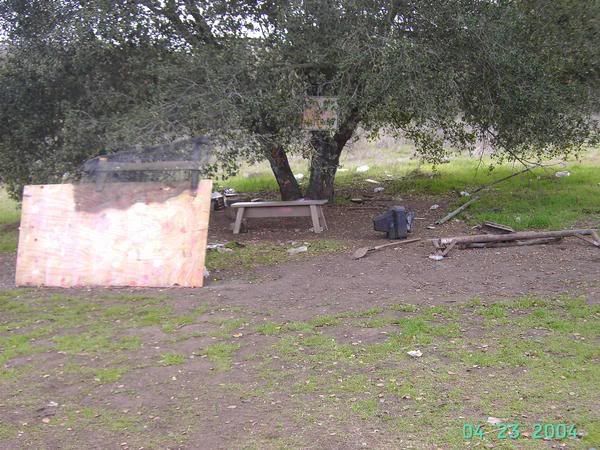 In front of the "chill spot" is the first part of the playing field.
This is what it looked like 2 years ago: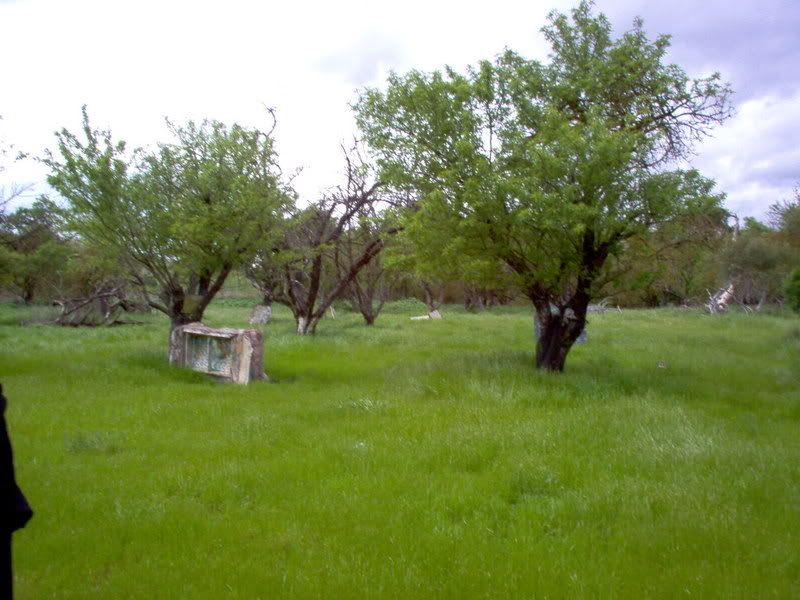 And this is what it looks like today: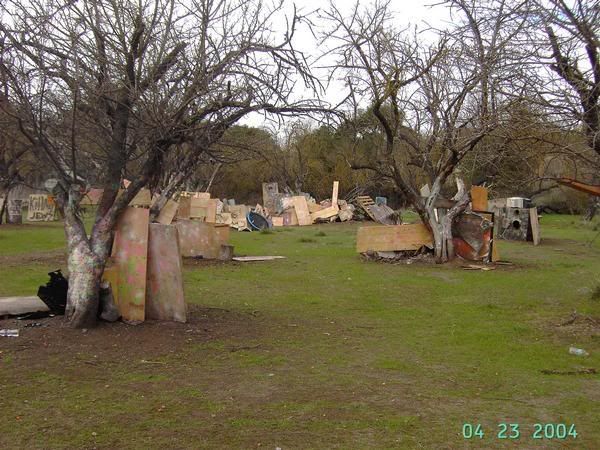 This is an oil drum I believe. My friend Matt (the guy in all the pics) dragged it out of this big bushy looking tree. We added some boards for more cover: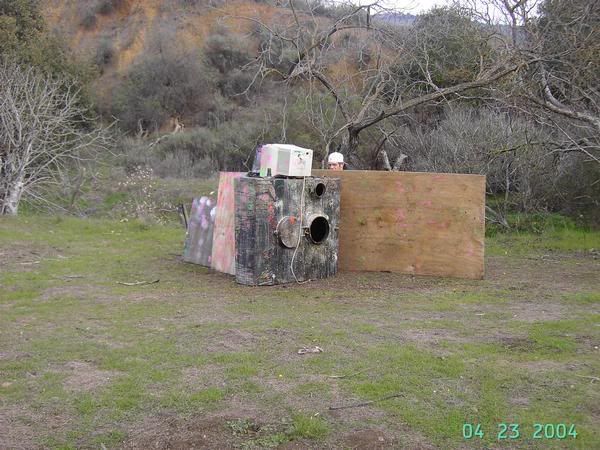 Here's what we call " Fox hole "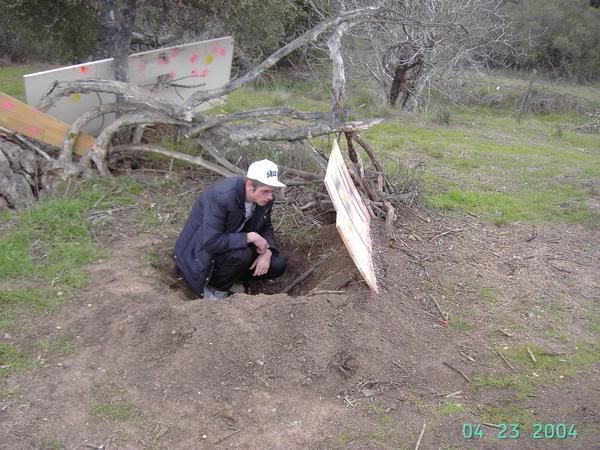 In the middle is a place we call " Hell "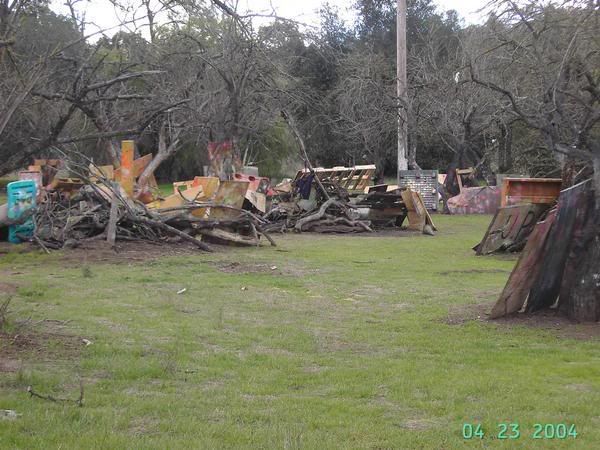 " Bunker 1"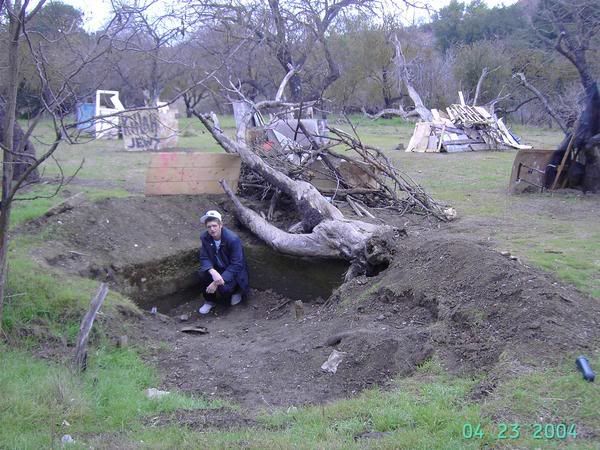 " Bunker 2 "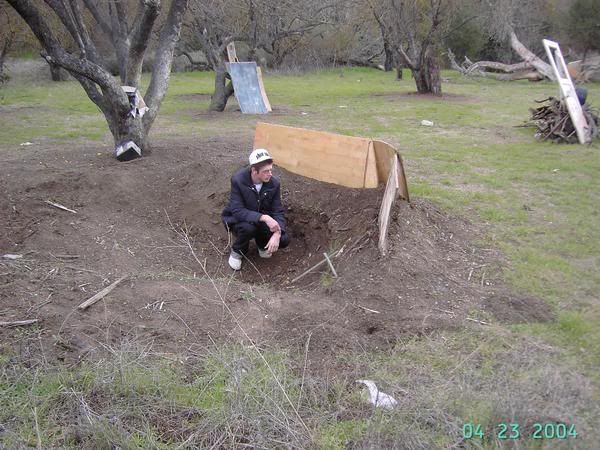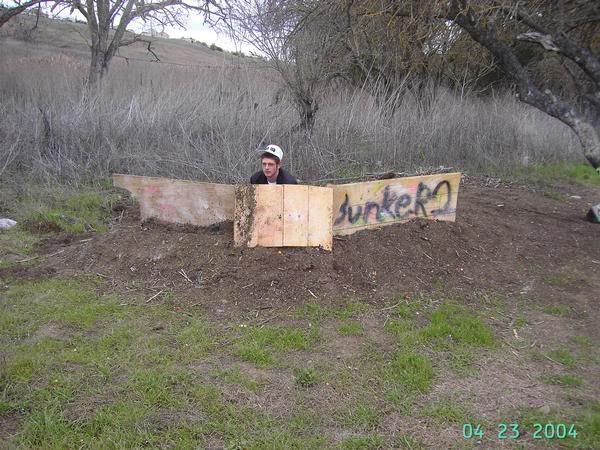 Now for a few Ariel views from the sniper spot: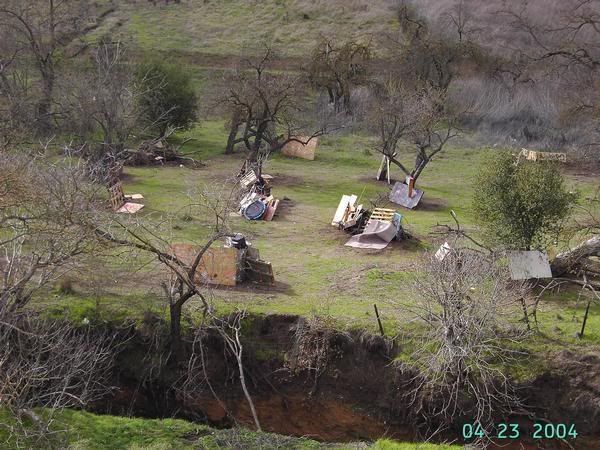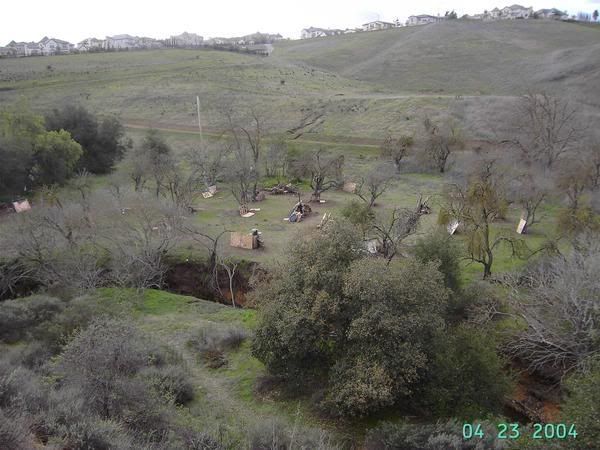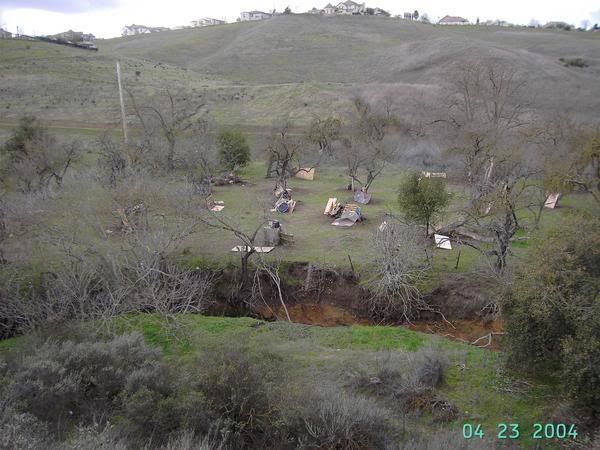 As you can see in the aerial views there's a fatty creek to play in that runs all the way along the whole course: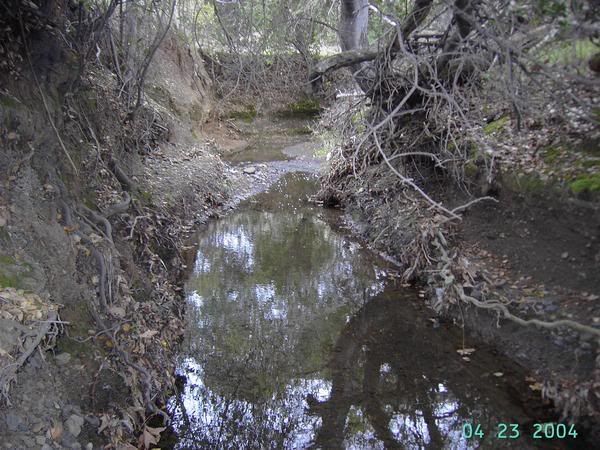 One of the many bridges we created throughout the creek:
If you keep going past the orchard part of point blank you will come across an open field filled with bunkers:
Here's a well-hidden cover on the side of one of the hills: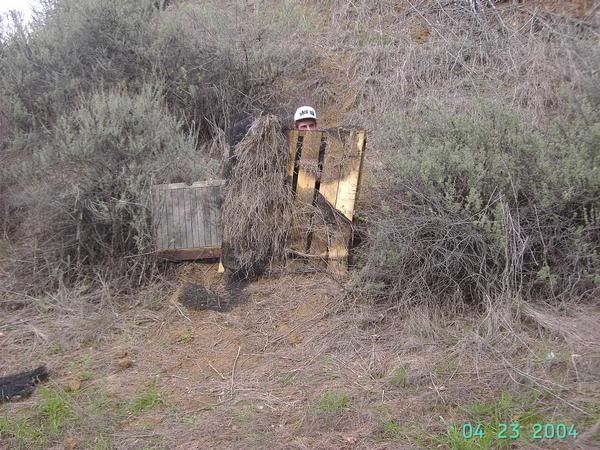 After that field you'd come across this shack (if they hadn't torn it down last year):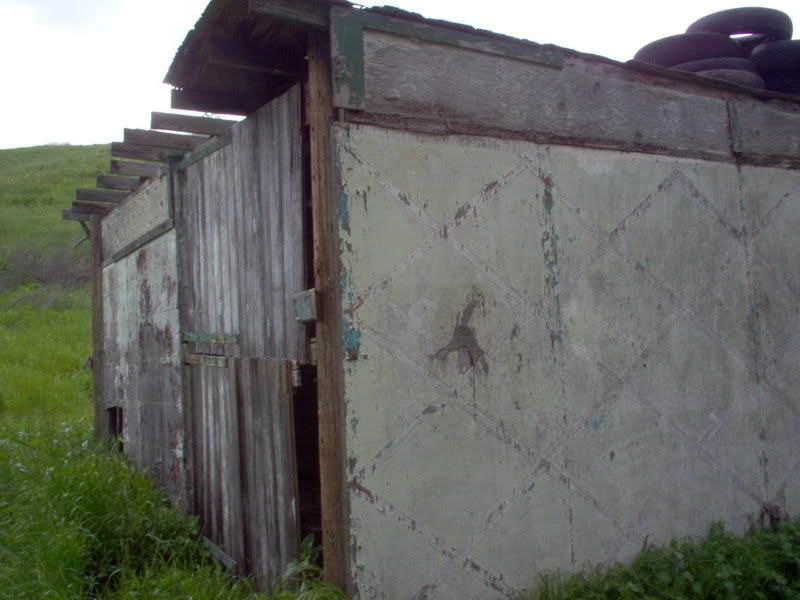 On top of this shack was a tire bunker: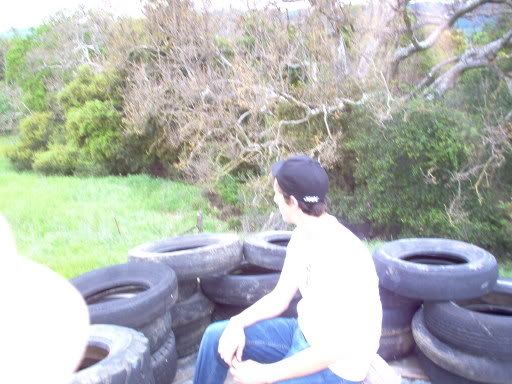 Further along you would come across this house (also torn down last year):
Here's inside it:
This ladder led to the attic area (used to be great for sniping)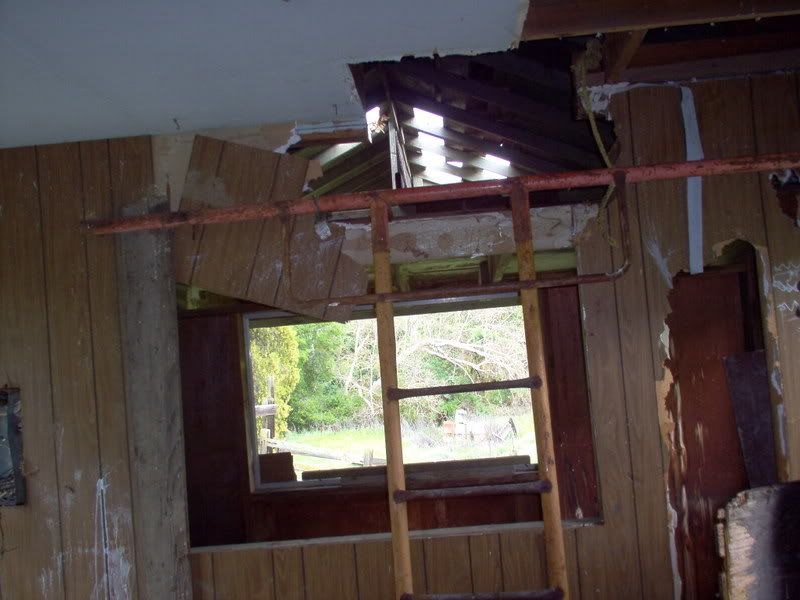 This is inside the attic area:
If you want to see more of what Point Blank used to look like and more of the inside of the houses, check out the link I gave you at the top.
Thanks for reading!
-JohnyboyXyZ
Comments