DO NOT TRY THIS AT HOME : Text files and message bases are for INFORMATIONAL PURPOSES ONLY. Do not undertake any project based upon any information obtained from this or any other web site.We are not responsible for, nor do we assume any liability for, damages resulting from the use of any information on this site.
Oddly enough these pictures were taken during this time last year.
Okay so I've always wanted to climb construction cranes for the view and I got a pretty sweet view from this one, even though it was roughly 100-120 feet tall. It was on an active hospital property here in the great city of El Paso, Texas. Climbing the thing was the biggest rush, I was suprised at how fast I got up to the top. These photos aren't the best by any means and this is going to be a very short egg....err "story".
It was just an addition to the hospital, I took an un-guided tour of the construction site after climbing down from the crane and it wasn't that interesting. Below is a screenshot from bing.com/maps: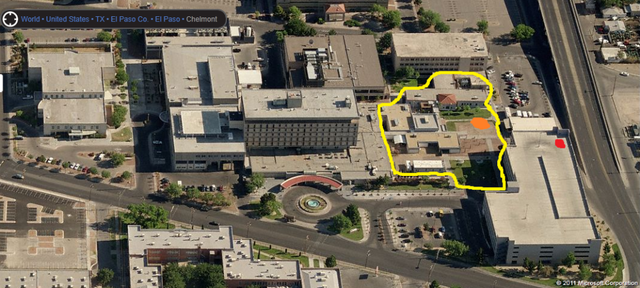 The yellow outline is the construction site and the orange thing is an estimate on where I thought the crane was. The red is where this cop parked for like 20 minutes when I was at the top, don't know what that fool was doing. Didn't snap a picture of it just kept my eye on him.
The photos explain themselves for the most part.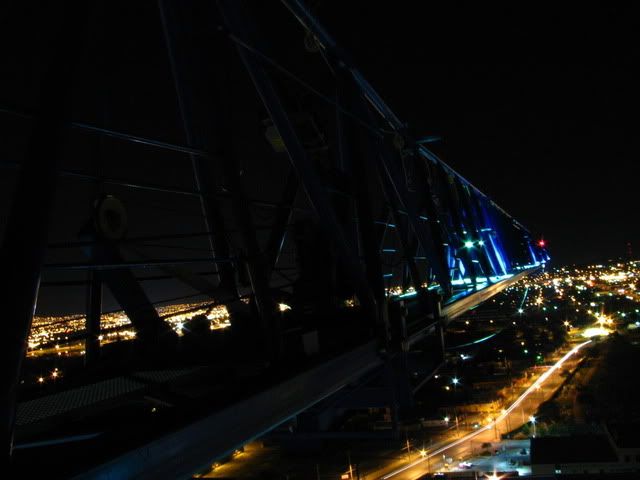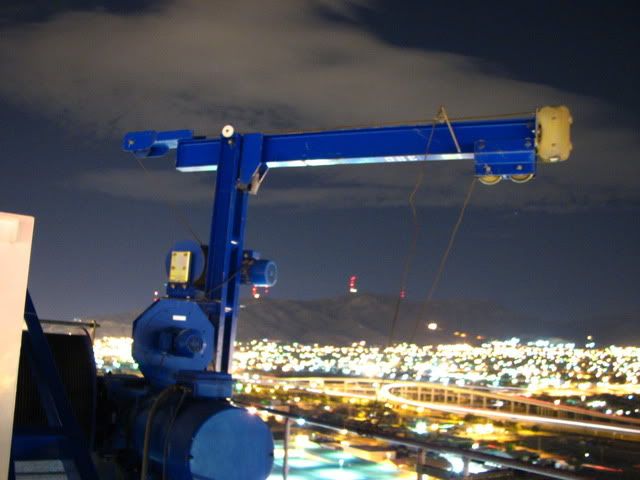 The mountain range in the distance is the Franklin Mountains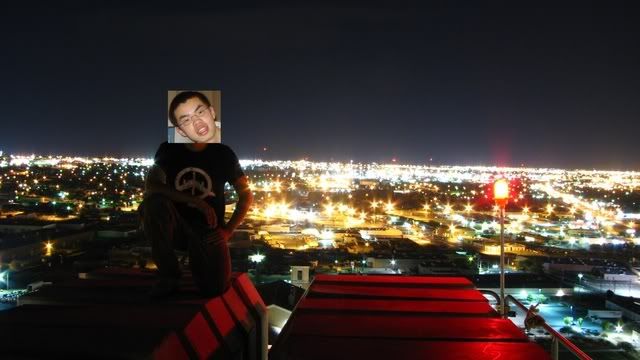 Me on the counter-weights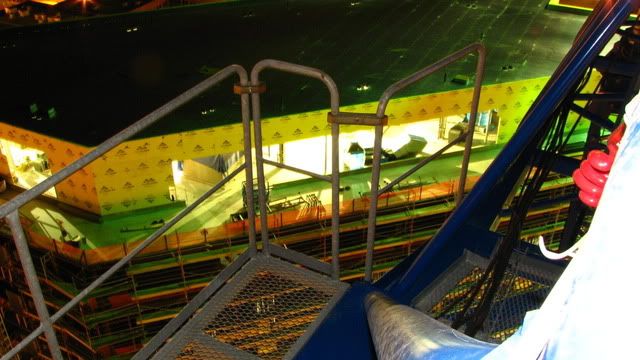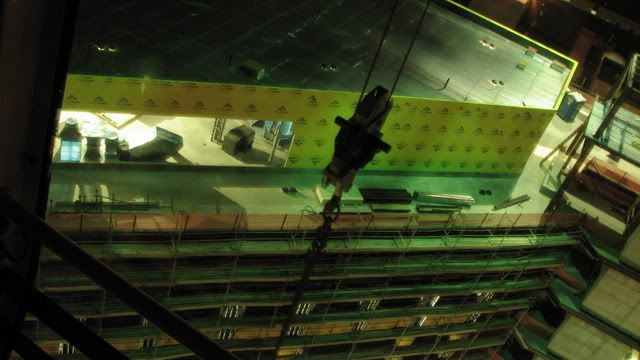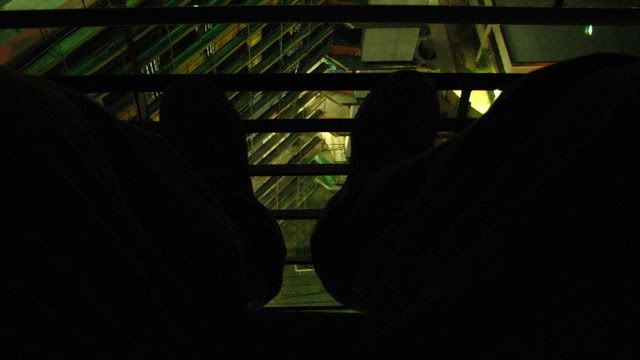 In the control booth.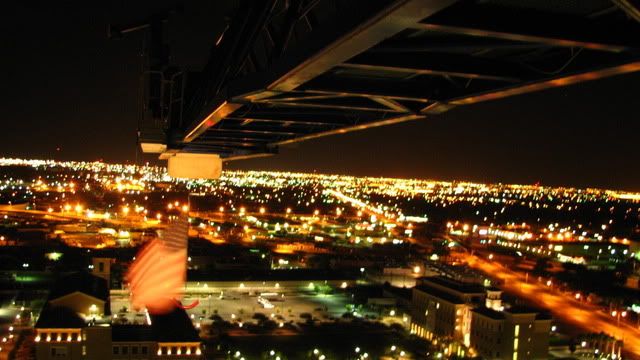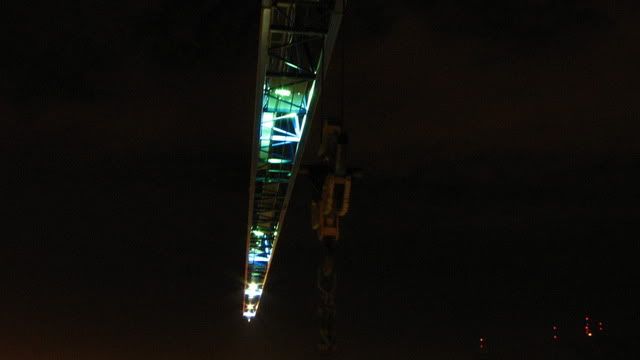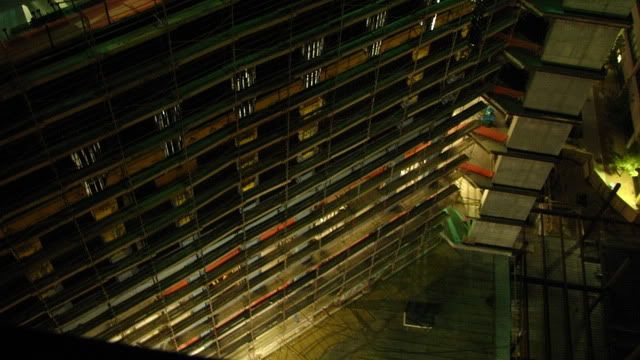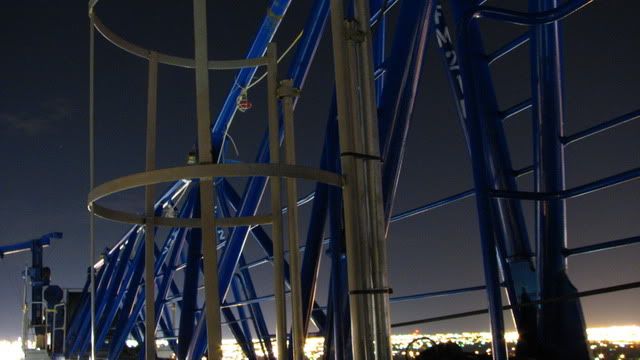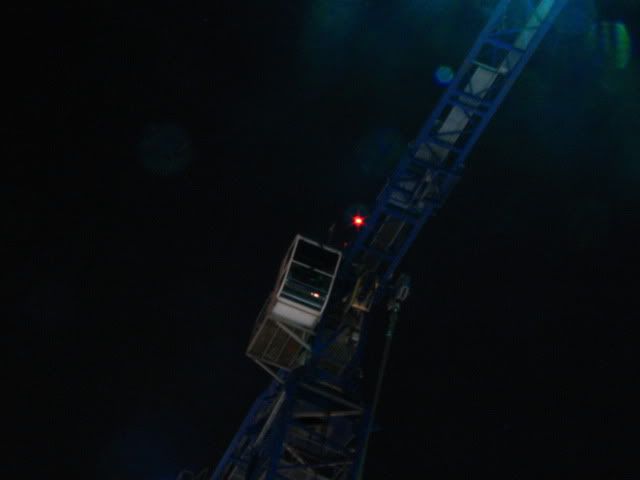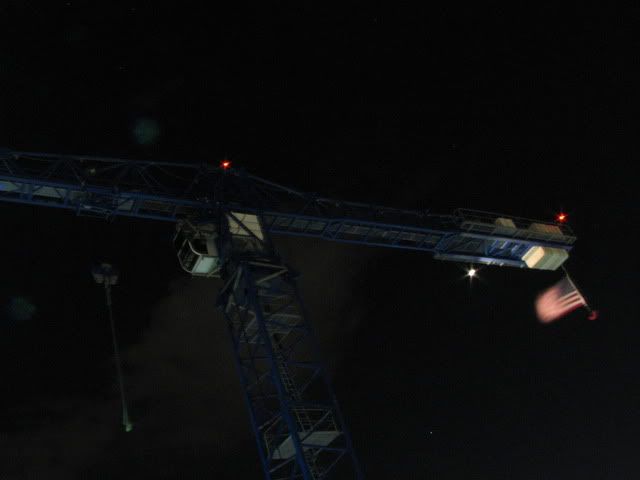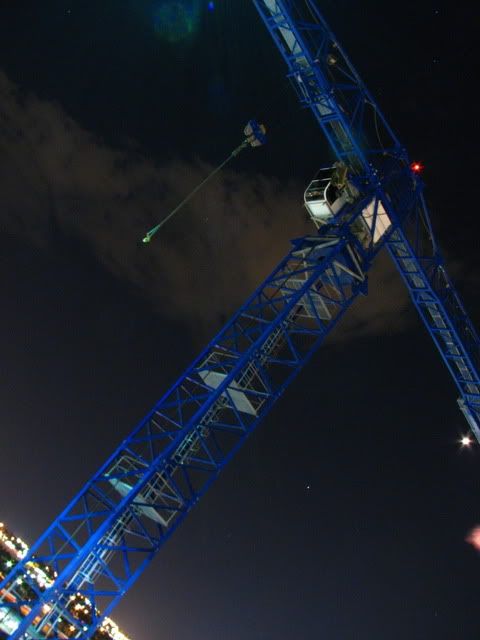 I wish it was taller but most of the buildings here in El Paso aren't that tall. I could have done a better job with the photos but I feel I've been losing my touch since I joined the Army, haven't found the time for photos really.
6 Comments