" "pick a Card" Prank *rivalzone* "
DO NOT TRY THIS AT HOME : Text files and message bases are for INFORMATIONAL PURPOSES ONLY. Do not undertake any project based upon any information obtained from this or any other web site.We are not responsible for, nor do we assume any liability for, damages resulting from the use of any information on this site.
In this egg I will be showing you how to do quite a funny and painful "magic trick". They will never see it coming.
Materials:
- Deck of cards
- Mouse trap
- Victim
This
"trick"
is so very simple and very effective.
What Happens:
You tell your victim that you are going to do a card trick on him/her. You fan out a deck of cards and ask them to pick one and remove it from the deck. As they go to grab their card they are suddenly hit by a mouse trap on their fingers! OUCH!
How To:
You need to start by removing everything from a mousetrap except the fly bar (the part that flies over and snuffs the mouse). Do this with a pair of needle-nose pliers. That's all there is to it. Bend the fly bar back on the mousetrap and hold it down, under tension, and invert it. Pinch the bar against the wooden base with your first finger and thumb and hold it like that. Now put a deck of cards on top of the bottom part of the mousetrap (bottom is facing up) and fan the deck. Pinch the rest of the mousetrap closest to your body (there will only be about 1/8 inch) with the rest of your fingers. Also pinch in this grip from above with the thumb. Ask some idiot pick a card. The sucker reaches over to pick a card, and his fingers go beneath the deck. At that instant, release the fly bar.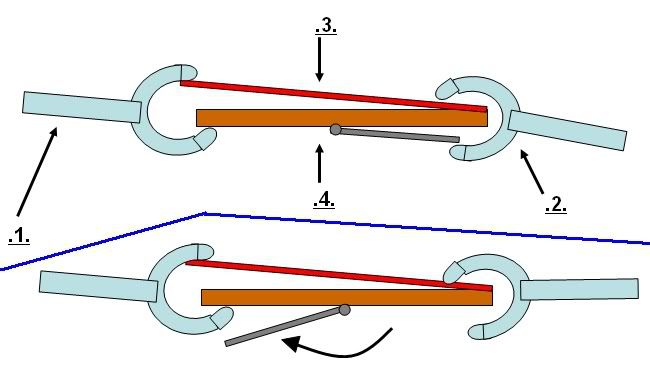 First part of image shows the victim getting the cards and then 2nd part of the image shows you letting go of the mouse trap.
KEY
1-
Victim's hand.
2-
Your hand.
3-
Fanned cards.
4-
Mouse trap.
Comments