" Removing Vocals And Adding Your Own "
DO NOT TRY THIS AT HOME : Text files and message bases are for INFORMATIONAL PURPOSES ONLY. Do not undertake any project based upon any information obtained from this or any other web site.We are not responsible for, nor do we assume any liability for, damages resulting from the use of any information on this site.
Alright, here's a way to take out vocals from music and also how to clean up your own to add in replace of the ones you took out.

All you need for this is:
- A Song (this works on all stereo songs, not on mono)
- And this free audio editor
Audacity
Note: That's the windows download, Audacity currently supports Linux and Mac as well
The process is simple enough to follow.
.1)
To remove the vocals, First open your song in Audacity, I chose "Go to Sleep" by Eminem (I don't like Eminem, but I needed the beat) Then
click The title
and in the drop down menu click
"Split Stereo Track"
.2)
Now click anywhere around
this area
to highlight the bottom track.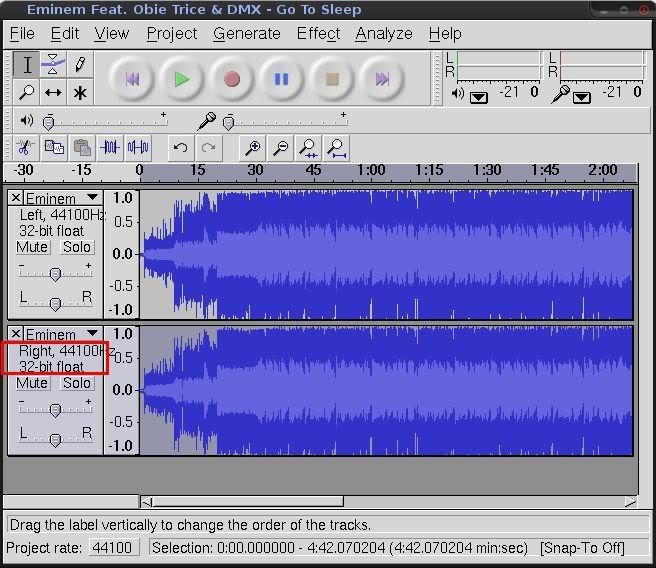 .3)
And select
"Effect"
then
"Invert"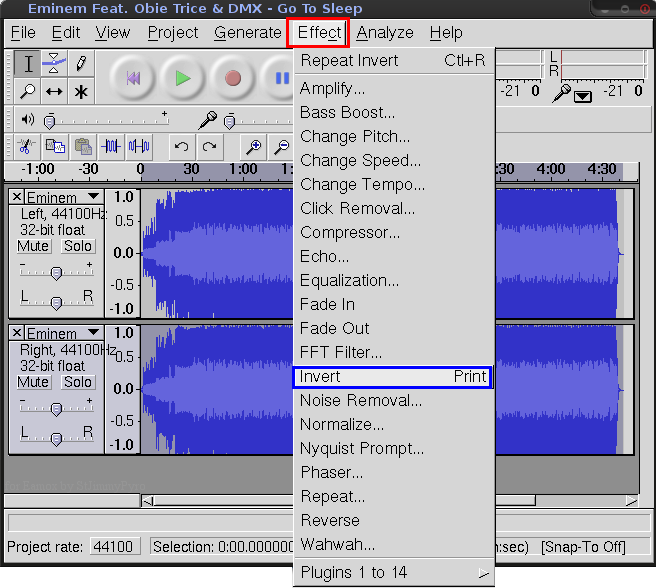 .4)
Now Change both tracks to Mono by opening the
drop down menu
again, and selecting
"mono"
. Do this on the top and bottom track!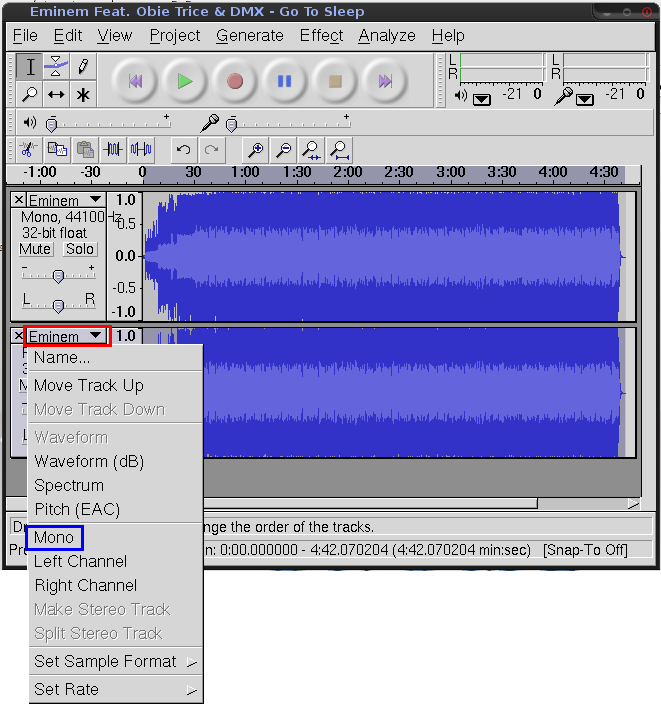 .5)
Now the vocals should be removed entirely, or they will be made barely audible. There is one more step if you wish to further reduce the vocals volume, save the file (
File
>
Export As MP3
)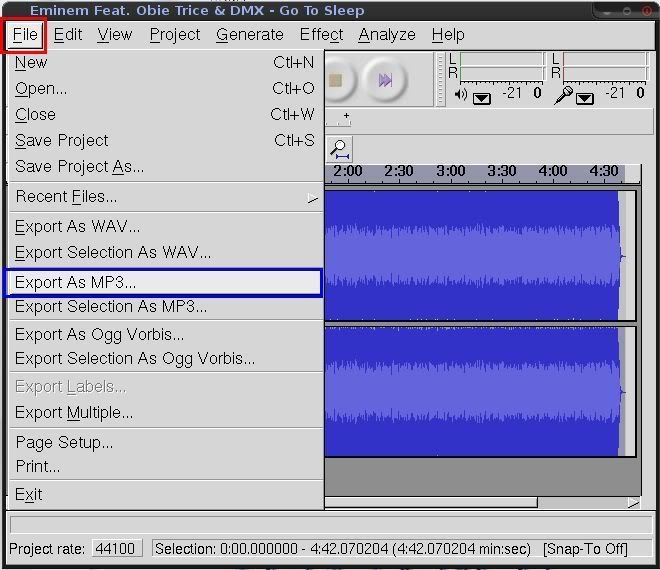 .6)
Now Re-open the newly saved file and go to
"Effect"
and then
"Amplify"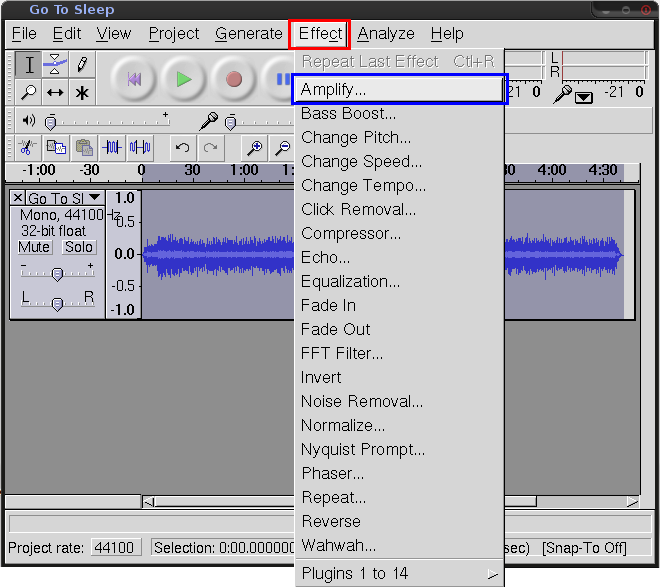 .7)
Lower
the bar
about 6 dBs down (you can experiment) Then select
OK
.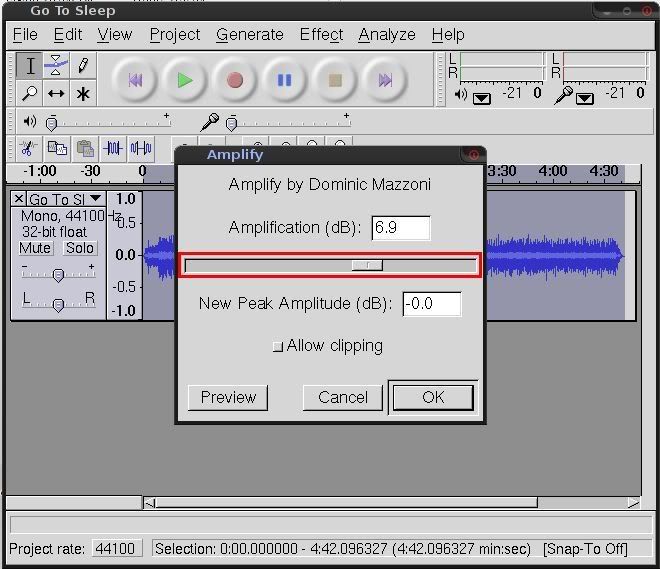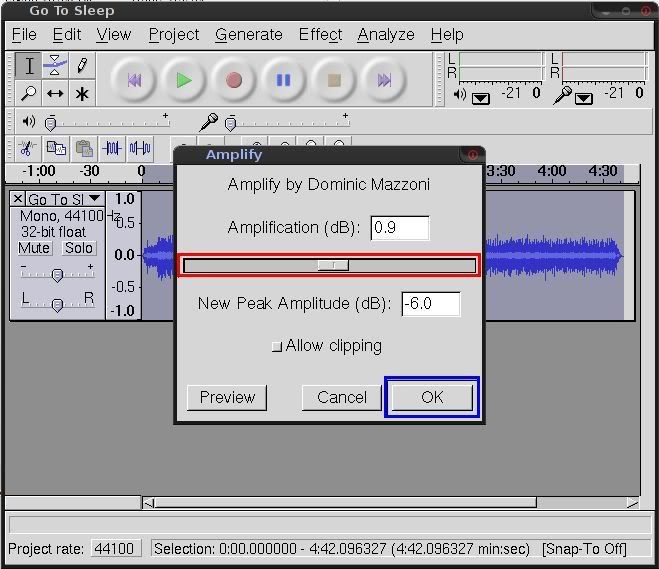 .8)
Save it again (File > Export As MP3) and
you're done
.
__________________________________________________________________________
To prep your vocals (or any other recordings)
.1)
first open it up in Audacity.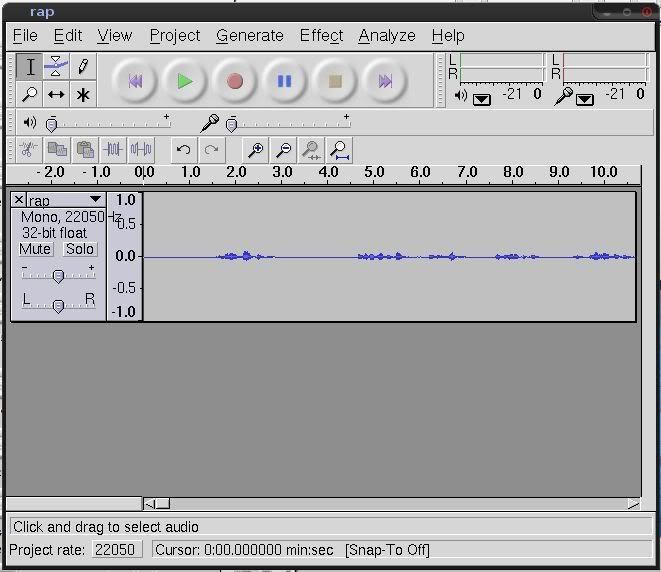 .2)
And select
a small portion of track were there's no noise
(or at least not the singing) Make sure you're using
the selection tool
.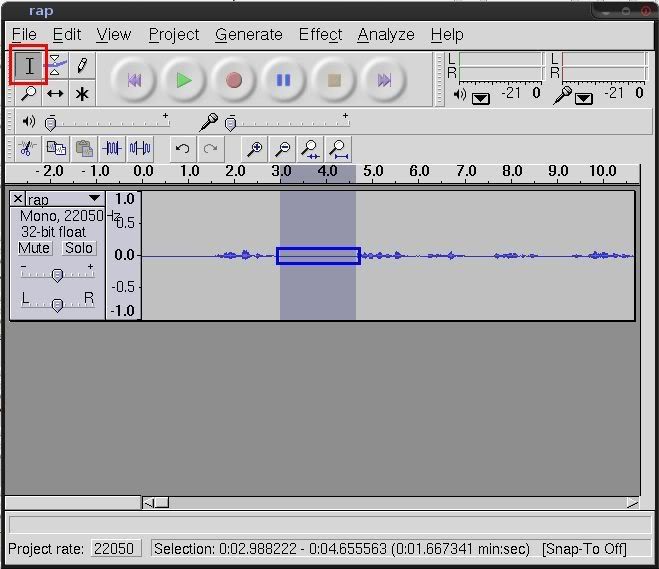 .3)
To see what you'll be filtering out better, with your selection go
Effect
>
Amplify
...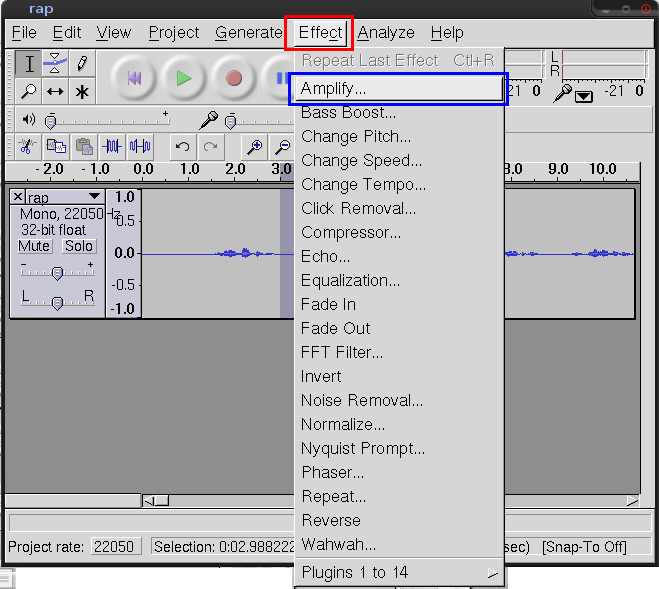 And
max it out
, then click
OK
. You'll be able to hear everything you're removing, this is just to show you, you can undo the process by going Edit > Undo.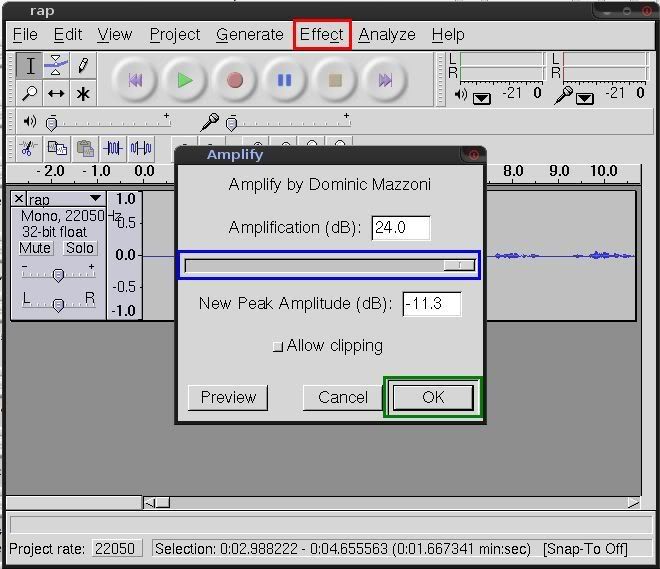 .4)
Now with the selection open up
Effect
again and select
"Noise Removal"
then click
"Get Noise Profile"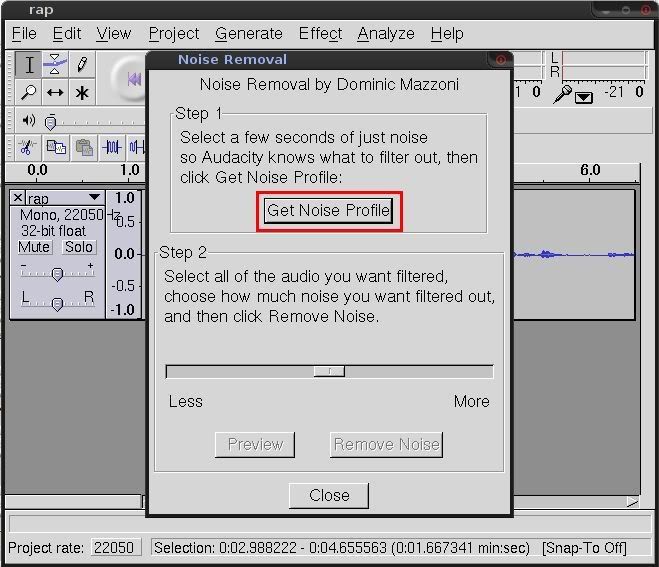 .5)
Now open up Noise Removal again and this time select
how much you want to remove
,
make sure you preview it
, then click
"Remove Noise"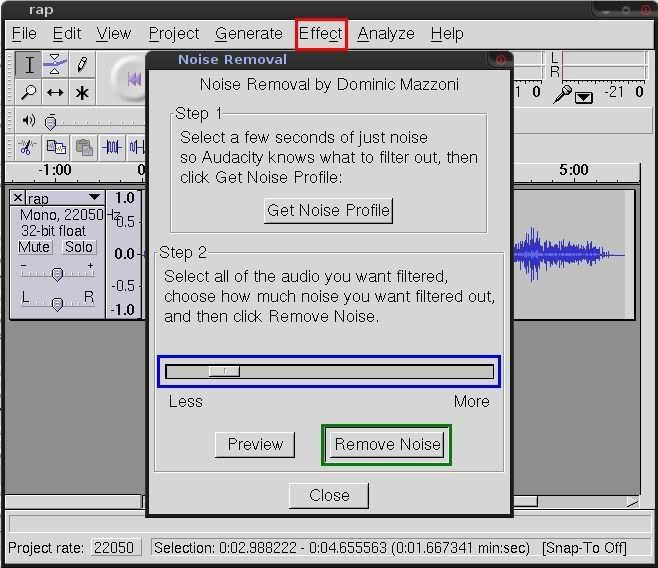 .6)
The last thing would be to go
"Project"
and
"Import Audio"
then select the music track you extracted the vocals from.
.7)
Now you can edit it up as you see fit. Use
this tool
to move the time tracks around and the
selection tool
to highlight sections you want to cut or copy, and the options to cut, copy, past and more are in the
Edit drop down menu
. Also play around with other effects in the
Effect drop down menu
.
Here's a sample of what the song I edited sounded like
with the vocals, then without them, and then with different vocals added in.
http://rapidshare.com/files/71148771/audioclipsforre.rar.html
or
http://www.sendspace.com/file/5xoxwo
or
http://up-file.com/download/b03dde572526/audioclipsforre.rar.html
(choose your pick)

You'll need WinRar to extract them, and if you don't already have it, you can download it HERE
Well hopefully you'll find this useful, enjoy, and
thanks for reading.
Comments