Flagged for questionable content
The content you submitted has been automatically flagged as possibly questionable. It will be displayed with a warning but otherwise unedited. It is critical that you read the content submission guidelines in the
Terms of Service
you agreed to by using the website. If it is determined that this content violates our Terms of Service, it will be deleted and your account may be terminated.
" Google Dorks And How to Use Them. "
DO NOT TRY THIS AT HOME : Text files and message bases are for INFORMATIONAL PURPOSES ONLY. Do not undertake any project based upon any information obtained from this or any other web site.We are not responsible for, nor do we assume any liability for, damages resulting from the use of any information on this site.
The internet is today the richest and most powerful library accessible and perhaps (hopefully) always will be. Harnessing this power in a sense would be anyone's dream, impossible though, but here's a step closer to it:
I'm not gonna copy some article from another site and paste it here about all the commands you can enter about google to change your search results, display security cameras and the likes, it is nothing like that, it's actually alot more simpler.
Simpler you say? anything simpler than that crock of bullshit one line of code must not be worth passing the RE portal. If thats the case then fine, but most RE "hackers" havent wrote a line of code in their life.
So what is a google dork?
A google dork is something you can type into google to return results to which you can use to your advantage to further exploit your target.
Say I were targetting a board (Random URL that doesnt exist): WWW.OMFGIPWNYOUFORUM.COM
Say that forum is ran on phpbb V8.9
Typing into google "powered by phpbb V8.9" would be considered as a google dork, you could practice on the resulting websites (trying to get admin etc on them first) so that when it comes to OMFGIPWNYOUFORUM you are more experienced with the exploit and familiar with your surroundings.
That is an example of ONE type of google dork, the one I'm not going to teach you. The other is perhaps my favourite and has got me alot of wealth in terms of sploits and programs.
I had a deal with some kid on getting me a credit card validater to get me some BINs for the large batch of credit cards I had, this way, I could card them and create physical plastic cards from them, or sell them onto another dealer for more.
This program was called "CC2Bank1.3" so I entered into google:
Quote:
Index of/ cc2bank1.3

After this it showed 2 results, the 1st was just about useless to us at this step and the second was rich in content, the site displays a sub directory full of software for carding, hacking and the likes: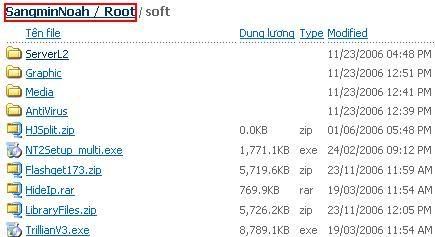 We now want to click on "/root" as highlighted by the red rectangle, this will take us back to the parent directory (often known as root) if it is the single most parent directory.
On root, we have a few sub directories listed, including "soft" (the directory you were previously in) A few other files are listed like below: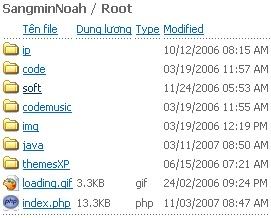 These folders contain jss and the likes, all yours to download now, without original intentions from the owner of this server.
Now that you have had some insight to the power of a google dork I hope you can see that you are NOT rating for the directory I gave you but the teachings in which i gave you through to GET to this.
It may seem nooby, it may seem "un-1337" but RE needs a wake-up call and lets just face it, 90% of this site has never coded in their life and PERHAPS may not BE ready for coding, so if you vote low for whatever reason, then do so and give your reasons because even with someone of my skill (again more than 90% of this site) I still use this technique.
Thanks for reading.
Comments