" How To: Divert All Internet Traffic From a Website! (psycho& "
DO NOT TRY THIS AT HOME : Text files and message bases are for INFORMATIONAL PURPOSES ONLY. Do not undertake any project based upon any information obtained from this or any other web site.We are not responsible for, nor do we assume any liability for, damages resulting from the use of any information on this site.
Have you ever been sitting in front of your computer and thought to yourself "I wonder what would happen if people couldn't get into hotmail?" or "I hate those god damned NERDS that play Kings of Chaos 24/7!!!" if yes then this is the egg for you!!!
Websites work in dark mysterious ways that I don't know how to explain so ill cut straight to the chase…
Firstly, log onto
hotmail.com
and create a fake account with fake details…
REMEMBER THESE DETAILS!!!
Now when you're done doing that look for a target to divert the internet traffic from (some sites wont work if they are already being diverted by their owners)… and think of a nice name for your little fake website that all the poor souls will be diverted to!

Now go here
www0.dot.tk/vc00100.html
Here are the basic steps for diverting traffic with this site…
Now enter the little fake website that you made up…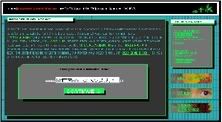 Now Click Continue…
Now fill in the Info about your country…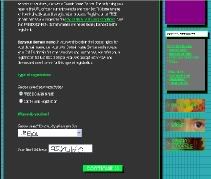 Click Continue…
Now enter in the site that you want to screw over and a small de5cription of it…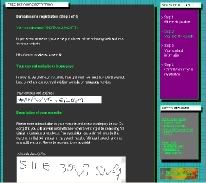 If you get this message then your website cant be diverted and you will have to give up and cry in the corner, choose another site to maim and destroy or go suck off some cracker…
Click Continue…
Now if you didn't get that message of CERTAIN DOOM!!! Then you can enter some keywords that when they are searched on
google.com
then it will come up with your site! Be creative ;) (Porn, Boobs, Defiler Naked, Anything really!)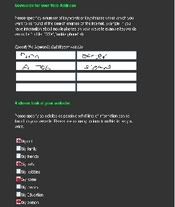 Click Continue…
Now you are free to enter all the fake info from the fake email that you made at the start of this egg…
Click Continue…
Now enter your email and password that you want to be able to access your site to possibly remove the divert… or maybe not! :P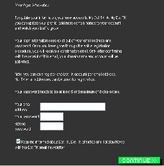 Click Continue…
Now My friend you will receive an email and register from there for FREE!!!
This works 100% and has been tried by myself!
Hope I helped all you little mongrels out there that want to void people hard work! I hope you can help me get my egg points up!!
Peace Out PsYcHo
Comments